MCA Awards 2024 Purchase entries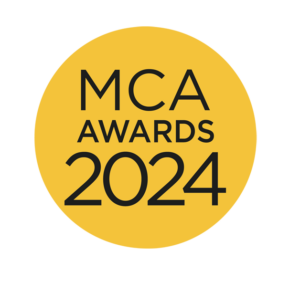 The MCA Awards have been an important event in the UK consulting calendar for over 25 years.
The Awards entries demonstrate the true value of consulting to both the private and public sector and the impact consulting has on our society. Competition between firms to win an Award is extremely competitive with MCA Award case studies highlighting the very best examples of consulting in the UK.
There are now 25 categories of awards including prizes for firms, projects and individuals. Three of these categories are for 'overall' winners, with the prestigious Project of the Year going to the project that the judges believe most powerfully illustrates the positive impact and quality of modern consulting.
Entries
Project Entries (Members) – £875+ VAT per entry
Individual Entries (Members) – £750+ VAT per entry
Best New Consultancy (Non Members) – £1,380+ VAT
Please note that online entries can be paid for at the bottom of this page.
Booking Terms & Conditions
We are unable to accept Amex credit cards
We are unable to provide refunds
If paying by invoice, please provide the name and address of who to send it to and a purchase order (PO) number if required. PO numbers must be supplied within 14 days.
All invoices must be settled in full within 30 days of invoice date.
Entries purchased within 30 days of the entry deadline of Friday 2nd February must be paid for in full by the written entry deadline.  Unpaid entries will not be marked.