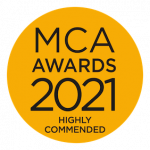 Young Consultant of the Year
Luke Abbot is a Manager at procurement specialist Procura. He has been nominated for the MCA Young Consultant of the Year award because he has demonstrated commitment to outstanding client service, driven innovation through new services that respond to evolving client needs, and developed strong leadership skills that have supported consulting excellence and best practice within the firm.
Since joining as an intern in 2016, Luke has worked with a range of clients across different sectors, both public and private, to increase their profitability and operational performance, through procurement excellence. For example, in a recent project, he deployed specialist knowledge in Healthcare procurement to deliver consulting excellence, as evidenced by being Highly Commended during the MCA 2020 Awards in the Commercial Excellence Category.
Luke has been rewarded with four promotions to the level of Manager and has continued to expand the boundaries of his role by developing a new service line focused on Sustainable Procurement. Since launching this service in 2021, he has already led and delivered two successful client projects.
Luke has also taken a leadership role within Procura, joining the management team and driving the firms' values and sustainability agenda by engaging and empowering colleagues. His approach has been pivotal to the rapid growth and success of the firm, which was recognised as a Finalist in the MCA 2020 Best New Consultancy of The Year award.