MCA ANNUAL INDUSTRY REPORT 2023
Every year the MCA collects key data from our members that enables us to produce a comprehensive assessment of the performance of the consulting sector in the UK.
Introduction

The MCA's 2023 Annual Industry Report contains the most comprehensive and authoritative data and analysis on the consulting industry.
In 2022, the consulting industry in the UK experienced a significant 23% growth, and it is projected to grow further by 13% in 2023. The trend is driven by the growing demand for expert advice in areas like digital technology, AI, and business transformation. The country continues to be a global hub for expert advice, with over £5.6 billion of services being exported.
An uptick was also noticed in the representation of MCA member firms collecting diversity and inclusion data, with improvements seen in the representation of female partners (28%) and individuals identifying as non-white (17%). Despite these advances, there is still a need for improvement in certain areas.
Furthermore, the industry experienced a 35% surge in the number of graduates entering the profession, along with an 11% rise in trainees, school-leavers, and apprentices. This was in response to a 16% increase in firms' headcounts to help meet client demand.
The UK consulting sector has demonstrated robust growth and expects further expansion. While strides have been made in the representation of diverse groups, more progress is needed. The industry is also attracting more new professionals, reflecting its healthy state and appealing prospects.
Please note, the report is free for all existing MCA members but can be purchased by organisations and individuals outside of the association.
"Over the next few years, we expect our industry to experience double digit growth assisting clients with some of their greatest challenges during a period of significant global disruption from seizing the advantages of working with new technologies, to making real impacts on confronting climate change.
The UK consulting sector is forecast to increase in size by around 13% in 2023 while the number of people we employ has jumped by 16% with 35% more graduates and 11% more school leavers and apprentices joining our industry. Part of that growth is because our profession is widening the services we offer to clients, increasingly in the digital space with more demands placed on us by firms from tackling cybersecurity threats to providing critical support on adopting artificial intelligence. Our responsibility on AI will be helping our clients with the appropriate use of this technology managing data and confidentiality and upholding the highest ethical standards and integrity so that we can help society deploy this emerging and powerful technology."
Tamzen
Isacsson
Chief Executive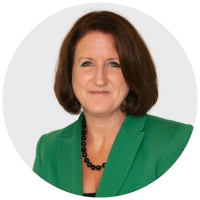 AN OVERVIEW

FEE INCOME