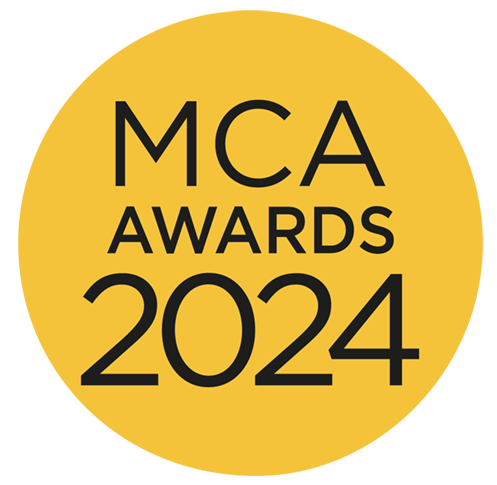 GENERAL
Do you have to be an MCA Member to enter the Awards?
Yes, you must be an MCA Member to enter the Awards. (*Non – members can only enter the Best new consultancy category).
Do larger consultancies have an advantage over smaller firms?
No, judges are not made aware of the size of any of the consultancy firms.
Do we have to name the client?
Yes, we cannot accept an entry unless the client is named, ie you can't anonymise the client. Clients names will also be shared on our website and in other publicity materials.
Can I pay for entries by credit card?
Yes. When you get to the checkout you can choose to pay by card, or to request an invoice. We cannot accept American Express cards.
Can we get refunds if a case study is pulled?
We can only issue credit notes for invoiced entries, and only before the entry deadline. We regret that we are unable to issue refunds for card purchases.
SUBMISSIONS
How many entries can we submit?
Each company can submit the following:
INDIVIDUALS – A maximum of 4 entries for each individual category, so 28 individuals in total
PROJECTS – A maximum of 2 entries for each project category, therefore, potential to submit 40 project submissions
BEST NEW CONSULTANCY – A maximum of 1 entry for the Best New Consultancy category.
Can we submit a joint entry?
Yes. We accept joint entries. Please note that when purchasing online that we can only accept payment from one card, or invoice to a single address. Split payments should be dealt with internally between the two consultancy firms.
Our submission is a few words over the word limit – will we be penalized?
We allow a 10% margin on either side of the word limit for both project and individual entries. Any submissions exceeding the upper margin will be asked to reduce the word count.
What is the 500 word summary document for?
The 500-word document will be used on the MCA website as a brief overview of each project.
Can I submit the same project into two categories?
No you can only submit one project in one category.

NB: An MCA board member or Young MCA Exco representative is unable to submit for an individual category entry.
JUDGING
How many people can attend the project interview?
Three people are allowed to attend the interview, and we suggest that two people are from the consultancy side, and one person from the client. However, this is a decision to be made by each company.
For individual finalists do we need to bring a client to the interview?
No, just the individual will attend the interview.
Can I change our judging date?
No. Once categories have been allocated to specific dates, we cannot change them due to the availability of the judges. There is limited flexibility over interview times – swapping slots with other firms is permitted but is at the discretion of the MCA.
We can't get our client to attend in person – can they call or join via video conference?
It is not compulsory for a client to attend in person but is certainly advantageous. We are happy to arrange for clients to either call in or join via video conference for the interview, provided there is at least one consultancy representative attending in person.
Do we need to do a presentation?
No. Presentations at interview are not required except for the Best New Consultancy category. Interviews are led by the judges, who will ask a series of questions based on the case study or individual statement.
Can we bring documentation to give to the judges?
No, the interview is purely a question/answer interview, no supporting documentation is allowed
What will the judges ask?
Judges will ask questions to gain a deeper insight into the project/individual, and questions are not made available before interview.
Who will our judges be?
The judging panel will be listed on this website, and we will be informing finalists which members of the judging panel will be interviewing them.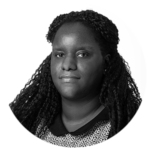 NATALIE MENDEZ
DIRECTOR OF EVENTS
If you have any questions not covered here, please email natalie.mendez@mca.org.uk  or call 0207 645 7952