Technology Consultant of the Year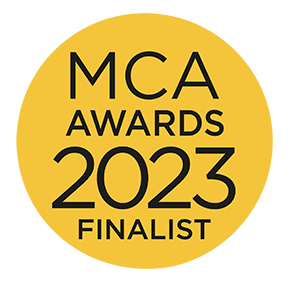 Yasmeen is passionate about climate change, finding innovative ways of integrating technologies to accelerate the transition to a sustainable future. She's grown Deloitte's Sustainability & Climate (S&C) proposition, fast-tracking the development of over 12 S&C analytical accelerators, using the power of simulation and advanced analytics to help organisations translate climate commitments into action. By showing C-Suite leaders the art of the possible, she's transforming defeatist mindsets into positive catalysts for action.
Yasmeen launched a Consulting-wide competition sourcing innovative S&C ideas. She created a methodology where 60% of the ideas shortlisted were nurtured into scalable analytical solutions (this is projected to reach 92%). She has also inspired six S&C transformation offerings led by multidisciplinary teams and enhanced Deloitte's market credibility by leveraging strategic alliances.
Leading Deloitte's Analytics for Sustainability Lab, Yasmeen empowers technologists to engineer and navigate the transition by uncovering opportunities for intervention. She currently leads three simulation-based S&C analytical accelerators:
Net Zero Transition Simulator: Enables C-suite leaders to explore the implications and outcomes of potential net zero transition routes and informs future strategies using gamification.
Transparent Supply Chains: Builds transparent supply chains through digital twins, enabling stress-testing and coordinated decision-making when prioritising and implementing decarbonisation initiatives.
Fleet Electrification: Informs the prioritisation of funds for fleet decarbonisation based on Opex and Capex scenario modelling.
Yasmeen comes from a multicultural background, speaks five languages, has published a fantasy/climate fiction novel, The Helix, and led rewilding initiatives in London.
View the Deloitte profile in the MCA Members Directory.