MCA ONLINE SESSION – BUILDING EMOTIONAL RESILIENCE AND COPING IN DEMANDING TIMES
Join the MCA for an online session on Building emotional resilience and coping in demanding times. Hosted by Roberta Carter (PwC) and Jeanette Pratt (Leadership Coach), the workshop will focus on practical tips and sharing best practises on managing mental well-being whilst social distancing.
If you would like to attend this session, please register via the link at the bottom of the page.
This virtual event is open to MCA members and Associate Members ONLY, please use your work email address when registering for this session.
SPEAKER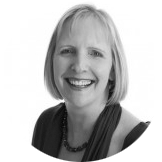 Jeanette Pratt, Develop4life
Jeanette Pratt is an experienced professional Master Coach, Neuro-Linguistic Programming (NLP) practitioner and Coach Supervisor. She believes passionately that coaching is a great way for people to maximise their potential and she loves to work in partnership with her clients to help them to transform their lives. She brings fun, humanity and warmth into her coaching and to her supervision.
Jeanette specialises in training individuals and teams on how to manage pressure and stress, on building emotional resilience and on positive psychology. With over 30 years of Occupational Health Nursing and management experience, she is well placed to support both individuals and teams.
Jeanette runs supervision sessions for teams and individuals to help them to deal with pressure and to be at their best. Her sessions provide a safe space for learning, support and ethical safety. She also provides coaching supervision for qualified coaches.
Jeanette is also a Fresh Air Fridays facilitator and runs outdoor personal development and resilience sessions in and around Winchester and Alresford, Hampshire. She also runs Fresh Air sessions for business teams, which involves 12 sessions over 6-12 weeks. This course is fantastic for helping teams to work well together and for building relationships and personal resilience.
Tickets are not available as this event has passed.