MCA Online Workshop | Organisational Dynamics in Professional Services Post Covid19
Dynamics noun, forces or properties which stimulate growth, development, or change within a system or process
In this webinar we will look at the forces or properties of Covid19 on the growth, development and change of the professional services sector.    Specifically, we will explore the effect of Covid19 on value propositions, organisation structures and employee value propositions.   It is undoubted that Covid19 has stimulated many aspects of change in society, no more so than in the future of professional services.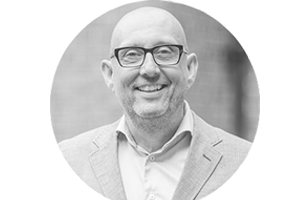 Rob Garner, Founder, Garwood Solutions
This online session is being hosted by MCA Awards Judge, Rob Garner. Rob is an advisor, non-executive director and investor within the professional and technology service sector. He specialises in supporting organisations at inflexion points in their development, growth and/or ownership. He is currently Chairman of a health analytics business and a board advisor to the two other professional service organisations. He also recently founded Garwood Solutions an advisory, enablement and delivery partner focused on systems implementation and performance improvement in the professional services sector.
Rob has over of 25 years' experience in consulting, technology and business service organisations. This includes 15 years in executive leadership roles, during which time he led successfully the set up and growth, or transformation of a range of organisations including his own award-winning business.
Rob concluded his executive leadership career as Interim CEO of the Tribal Group. Prior to that he held consecutively two Managing Director positions in the NHS and before that he was co-founder of Avail Consulting. He spent much of my formative career in KPMG Consulting; the last four years of which as a Partner in the public sector practice
If you would like to attend this session, please register via the link below using your work email address.
MCA online workshops are open only to MCA Members and Associate Members
Tickets are not available as this event has passed.