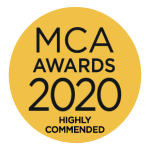 Experts in uncertainty Architects of business evolution, we rapidly empower businesses to embrace uncertainty, evolve and prosper
Formed in September 2018 by a group of leading business transformation experts and data scientists, Arca Blanca has a mission to disrupt the management consulting industry by delivering better outcomes, faster and with greater precision.
Our lean-with-speed approach embeds the transformative power of data-science and technology into our clients' ways of working to give them a truly competitive edge, ensuring sustainable results and superior outcomes.
In today's pressured climate we have made an active choice to focus on the most complex business problems at the top of CEO agendas, because complexity creates opportunity and uncertainty breeds ideas. And this excites us.
Our approach is resonating with business leaders. A year since winning our first project we have grown five-fold, our work has produced a material change to share prices and delivered an in-year ROI in excess of 10x for our clients.
Our clients include some of the biggest names in the UK and internationally, and each of our projects has been at the top of their industry agendas. We've set Ocado on a journey to grow ten-fold by becoming a B2B technology company. Vision-Box, the pioneers of facial recognition technology at airports, called on us to roll-out a new seamless travel solution across the world. Two of the UK's largest property businesses partnered with us to respond to the housing crisis. And, we've become trusted advisors to two of the UK's largest listed technology companies.
We've achieved this success by remaining laser focused on the needs of our clients and their consumers, a mentality that envisions business as it should be, rather than what could be. This mantra enables us to build the expert team, a nuanced difference to building a team of experts. Our best- in-class employees and associates, assembled exclusively for our clients gain, a genuine diversity of skills and thinking united under the AB approach.
"As an ex-consultant I know consultants pretty well, as well as from the client side, and I can truly say, I have never worked with consultants like Arca Blanca before. They are so passionate about doing the right thing for the client and immediately operated as part of the Ocado team, going above and beyond anything in the contract to ensure success of both the transformation and my personal development."
— Tory Araujo, Transformation Director, Ocado
View the Arca Blanca profile in the MCA Members directory.