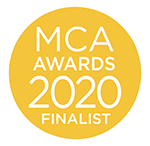 Asha is a senior analyst at CF, working within healthcare consulting.  Asha left a career as a junior doctor to pursue consulting after witnessing the vast challenges that most hospitals and healthcare systems are currently facing. 
Asha's career in consulting has only just begun and during the two years, she has spent at CF she has demonstrated significant potential, above and beyond expectations. Her pursuit of consulting is rooted in a personal aim to improve healthcare for all.  
Asha has helped clients to make strategic decisions and large-scale changes in an operationally challenging environment within a highly complex politically driven system, her work always delivers tangible results for clients which last long after the project is complete. 
Asha has worked with urgent and emergency departments whose staff are facing real challenges with patient volume, who had grown weary about consultancies and were sceptical about any changes that could be made.  Asha has built engaged and motivated groups of clinicians through taking an optimistic, mature and empathetic approach to working through their challenges. 
Asha exudes drive and energy and takes the time to fully understand the true issues facing her clients. To support her work, Asha capitalises on problem-solving skills using a hypothesis-driven approach to generate a clear case for change. With determination and kindness, Asha engages with others to achieve the best outcome.  
In the future, Asha aspires to continue to bring drive and energy to those around her, both clients and colleagues alike.  
View the Carnall Farrar profile in the MCA Members Directory.