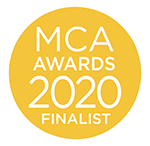 Greg is the MD of Business Transformation, the management consultancy business at Arcadis. His passion is delivering built asset infrastructure that makes a difference to people's lives, accomplishing this through teams he leads, and clients he works with. He has dedicated his 20–year career to this ambition. 
Greg combines his engineering, commercial, technology, construction, maintenance and organisational expertise to solve infrastructure problems in a practical way. He has multiple executive client testimonies from the aviation, rail, telecoms, water and energy sectors showing his contribution to: 
Transforming over £40bn of capital programmes, driving cost reduction and improved service for customers 
Improving reliability of water and electricity supplies through better asset management 
Improving customer experience when passing through airports or travelling on the railway
Reducing utilities and broadband bills from more efficient construction and maintenance programmes 
Greg created the Arcadis BT business in 2017, one of the fastest growing and most successful new management consulting practices in the UK. He has built: 
A business people want to join, with 85 new hires in 18 months  
A business clients want to work with, evidenced by exponential growth, repeat work and exceptional client feedback  
A great place to work- 95% of people say the culture is good or great  
A legacy platform for future consultants to learn and grow through the Arcadis Management Consulting career framework   
He is actively working as an MCA Board member to pass on his knowledge and experience for the benefit of the consulting profession and clients it serves. 
View the Arcadis profile in the MCA Members Directory.