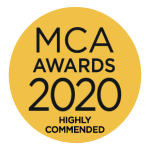 I didn't know I could be a management consultant when I graduated. I had no real work experience, no right to offer industry leaders advice. It was only when working on a change programme in my first role at a large telecommunications company that I realised consulting is about being logical, thoughtful and doing the right thing. From this first project I was hooked! I wanted to grow within a professional organisation helping clients through periods of change and uncertainty. 
Three years into my career with Arcadis, I have played a part in numerous fantastic projects, helping clients serve their customers better, achieve business objectives and provide better working environments for their employees. 
When I started in consultancy, I was told by a mentor, 'being a good consultant is all about dealing well with ambiguity'. I aim to go further; finding opportunity from ambiguity – whether implementing a new process, embedding a new system, or changing ways of working within client organisations.  
I've faced various challenges over the past three years; each of them bringing unique learnings and opportunities, and as a result I've become a rounded consultant. The world is changing at a terrifying pace and the challenge excites me. I look forward to continuing learning and developing so that I am in the best possible position to help clients embrace the challenges that volatile markets, digital, and changing customer needs place on them.