Rising Star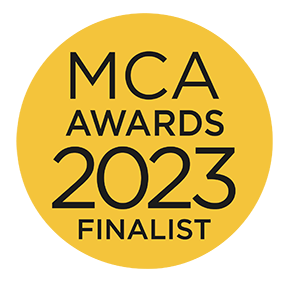 Logical, creative and people-orientated, Amelia's designer perspective makes her a standout digital consultant.
Bringing a Designer's Perspective
In Amelia's short consulting career, she has drawn on her product design background to ensure that real user's requirements are at the centre of every digital solution. Visually striking outputs are underpinned by rigorous technical analysis and – above anything else – a strong grasp on every client's unique challenges.
The 'Digital All-Rounder'
Using a range of digital visualisation techniques, Amelia has given public sector clients newfound confidence in their data and the journey towards their digital ambitions. She has transformed clients' initial ideas – stemming from a discussion or doodle on a napkin – into innovative solutions that generate excitement amongst users. She has relished seeing clients' initial 'buzz' evolve into tangible cost and safety benefits for the public.
Clients and colleagues alike have praised Amelia for her adaptability. Whether supporting a transition to PowerBI reporting or configuring complex systems, she has taken technical concepts in her stride and quickly become integral in bringing structure and alignment to complex challenges.
Powerful Visual Communication
Amelia challenges the norm around how consultants relay their insights, advocating the use of visual communication in all that we deliver. She uses digital storytelling techniques including data visualisations and infographics to share rich, punchy and more memorable findings. This passion led her to develop a visual communication training module for Arcadis' Business Advisory team, diffusing valuable skills amongst colleagues.
View the Arcadis profile in the MCA Members Directory.