Apprentice of the Year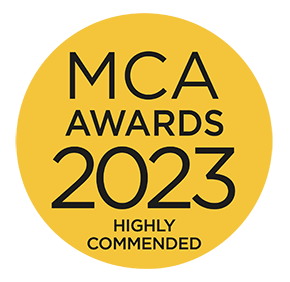 Helen Jones joined the KPMG360° apprenticeship scheme in 2019. Two months later, she was knocking on senior partners' doors to campaign for better social mobility at the firm.
Within six months, she co-founded KPMG's first Social Mobility Network, in Scotland. And within 18 months this had led to the launch of our Social Mobility Network UK – now one of our fastest-growing employee networks, with more than 800 members.
Having established herself as a strong advocate for social mobility, our partners now seek her expertise – to help improve social mobility at the company, and help clients worldwide enhance their policies.
That's just some of the volunteer work she does on top of her role as an Associate Risk Consultant in the IGH Grants Centre of Excellence (GCoE).
Having struggled at school and university due to ADHD, Helen recognised the need to secure her professional qualifications another way. She is now forging a path as an apprentice.
Helen has proactively worked her way up to a management role she loves in the GCoE team. She's currently Monitoring, Evaluation and Learning (MEL) and Finance Lead on a multi-million-pound, cyber-capacity building programme across several African countries.
Helen continues to impress, and to drive others to do better, with every step she takes. She's a shining example of someone who's grasping the full opportunities of the KPMG360° apprenticeship scheme.
View the KPMG profile in the MCA Members Directory.