Lifetime Achievement Award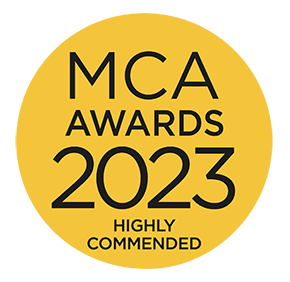 Hugh O'Reilly is a leading-industry expert in terms of customer-centric digital transformation within financial services. For almost three decades – as the landscape has evolved at breakneck speed – he's made it his mission to help clients understand how customer outcomes are their key to success.
Now KPMG's Head of Customer and Digital Transformation, Hugh has steered financial service clients into the digital age, smoothing their path from branch to phone to online to mobile banking – and whatever innovations lie ahead.
In recent years, he's led several multi-year, multi-million-pound customer-led transformation programmes across commercial and retail banks and building societies. That includes designing and implementing a global client insight programme for one of the world's largest banks and successfully managing the relaunch of a UK commercial bank.
Hugh is a visionary practice builder, creating diverse teams of consultants, while doubling headcount and revenue. He also oversaw the launch of KPMG's Global Centre of Excellence in Atlanta, with a team of 1000 people in 55 markets curating market-leading propositions and client insights. Likewise, he headed up KPMG's strategic acquisition of Nunwood Consulting in 2015, bringing on board pioneering best practice, data and technology.
He is a regular speaker at senior industry events – with former clients rating his expertise so highly that many still request his help years later. He is also an empathetic, popular team-leader, committed to developing the team and handing on a positive legacy.
View the KPMG profile in the MCA Members Directory.