Inclusion Award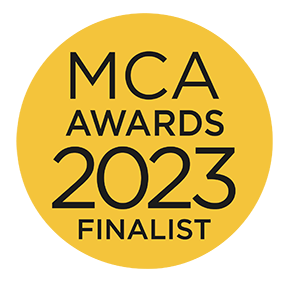 Shining through every project, role, and assignment is Lynne's unwavering commitment to creating diverse and inclusive working environments. This developed early in her life as a young girl wondering why her multicultural school only celebrated Christian festivals; an LGBT+ teenager experiencing the impact of Section 28; and one of only two women on an 80-strong civil engineering degree course.
Lynne's dedication to diversity and inclusion has shaped her own career and made a tangible difference to organisations and colleagues. She has worked on consultancy commissions in a wide range of sectors, led significant D&I initiatives, and driven the development of industry-wide LGBT+ inclusion resources. Testimonies from clients and colleagues demonstrate the transformative impact she has had on people's wellbeing, career development, and workplace culture.
As a senior leader, a ChMC, and a Chartered FCMI, Lynne brings the values of diverse teams and inclusive culture into her day-to-day role in the most powerful way. Whether challenging discrimination, changing perceptions, advocating for colleagues, or creating wellbeing initiatives, her work is living proof of what the D&I community continuously asserts: on any level the focus on diversity and inclusion brings tangible business benefits.
It doesn't stop there: Lynne is a visible and courageous role model, mentor, and advisor. Described by clients and co-workers as an exemplar of generosity, commitment, and connected thinking she has had, and will continue to have, a significant impact on the personal and professional development of countless colleagues.
View the Mott MacDonald profile in the MCA Members Directory.