Experienced Leader Award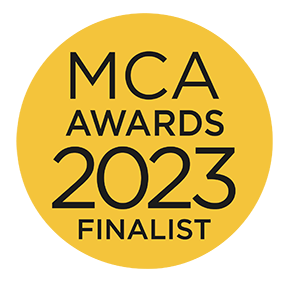 Mike's mantra in life – making a difference – and the humility and success with which he achieves it, is refreshing. Whether solving complex challenges for clients, building up the Insurance sector at Mason Advisory, supporting colleagues with career progression, leading the charge with the company Wellbeing group, and supporting the community, he has made a significant impact on those he has interacted with.
His ability to build trusted relationships with people at all levels of an organisation, knack for being able to analyse complex issues then simplify them for wide comprehension, and his genuine 'team-first' mentality, give him a unique skillset which enriches his client and internal engagements. Gaining a wide understanding, and strong communication, are two skills that Mike has used effectively throughout his career and he believes they are crucial in delivering long-lasting change.
Since moving into consultancy Mike has worked with clients across a number of sectors, utilising his corporate experience to benefit others e.g., in asset management, capital markets, and for the public safety sector with London Ambulance Service. The ease with which he steps into senior leadership engagements and the resulting successful extensions of contracts with each client, demonstrate Mike's versatility.
However, it is Mike's engaging and accommodating approach that make him invaluable as a key figure at Mason Advisory. A client once said to Mike, "you are unique…nothing is too much," and we tend to agree, which is why he has been nominated for the Experienced Leader award.
View the Mason Advisory profile in the MCA Members Directory.