Rising Star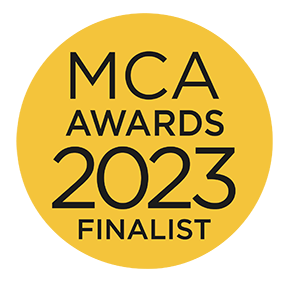 Just eighteen months and two promotions into a meteoric consulting career, Principal Consultant Sammy hasn't trodden the 'traditional' path to our door either academically or professionally. She was in fact wary of a consultancy career due to its wider world image. Leaving her successes within Systems Integrators was a brave move during COVID, evidenced by a 15-minute, farewell tribute video from fond colleagues and clients. However, we are thrilled she's with us as she's a perfect embodiment of our values and what an industry changing consultant should be. Her tenacity, ability to foster talent, and experience beyond her years, has seen her continually break ground in her role.
In addition to full-time client commitments, for which she receives consistently positive feedback, she also leads our internal Service Management function which has driven firm-wide changes to ways of working, building on knowledge to support digital and data themes while promoting effective collaboration to bring additional benefits.
Sammy's growing expertise encompasses applying innovative solutions to challenging problems, while driving pace and value. Though she has progressed her capabilities and career via peer collaboration, practice groups, and large-scale transformation projects, she also seeks opportunities to work alongside people from diverse backgrounds and industries for further personal development. Sammy's proven professional and personal track-record pre-consulting, impressive delivery excellence since, and clear path to future impact, is why we have nominated her. Expressed in the words of one of her clients, "when Sammy wants to achieve positive, impactful change, nothing will stop her succeeding".
View the Mason Advisory profile in the MCA Members Directory.