Rising Star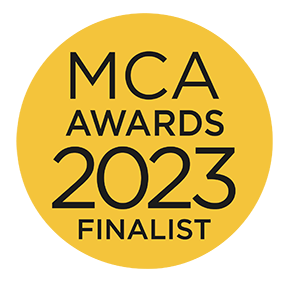 Despite the challenge of a purely virtual entry into consulting in January 2021, Sophia has swiftly integrated into this adapting culture to add value to a breadth of clients, sectors and internal projects.
Sophia quickly grasped the power of a growth mindset and resilience, enabling her to thrive in ambiguous situations and actively embrace a variety of opportunities. With each new challenge she demonstrates outstanding agility and welcomes increasing responsibilities; from building trusted client relationships to leading others to deliver impactful solutions.
Having studied diseases and their therapies, and subsequently working for the Covid testing programme, Sophia was eager to join an industry which contributes to tangible benefits for society. Therefore, recognising the positive societal, economic and environmental impact her work has contributed to, she is determined to keep growing as a consultant to continue delivering these inspiring benefits.
Her significant contributions to business and client growth to date have been driven by three key dynamics:
Tenacity in seeking solutions for complex problems, leveraging critical and holistic thinking abilities developed during her Biochemistry degree
A passion for materialising client ambitions which benefit society, from laying essential organisation-wide foundations to reach sustainability targets or facilitating the redevelopment strategy for an iconic London railway station to improve passenger experience
Development and progression of her leadership and people skills whilst championing the growth of our Career Ready collaboration, inspiring the next generation of consultants through demystifying the consultancy world and leading volunteering opportunities for more than 50 colleagues
View the Arcadis profile in the MCA Members Directory.