Rising Star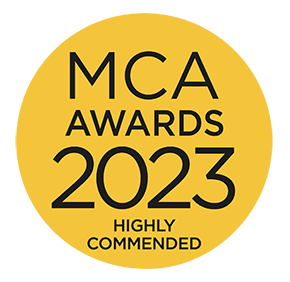 Uzoma has made an impactful start to her consulting career, implementing the skills that she learnt in her three previous roles in telecoms, a start-up and as a Product Manager in retail.
In her role as Assistant Manager – Tech Strategy and Transformation, Uzoma has mentored colleagues and led challenging assignments that required sensitivity in dealing with the client's own staff, whose roles would necessarily change as a result.
She is passionate about empowering communities, sharing and learning, and doing meaningful work. She set up and leads KPMG's Global Agile Community, which brings together over 18 member firms and has led to thought leadership, client wins, and a general community feel across the world.
After seeing the value this brought to the organisation, she created a UK's Community of Practice. Uzoma has established herself as an SME in Product and Agile. She has contributed to a flagship client engagement and developed thought leadership on a topic that will keep KPMG competitive in the market.
Uzoma's passion for sharing and learning is also shown through the training she delivers firmwide. She's trained more than 300 people in Product and Agile, an initiative that has built capability within KPMG.
Her drive to empower others is not confined to work. Uzoma supports a local charity that works with disadvantaged young people, encouraging them to use education to forge their way out of poverty. She supports them through mentoring and career advice/talks on her volunteer days and in her free time.
View the KPMG in the UK profile in the MCA Members Directory.