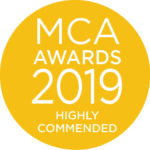 Local policing is one of the most visible and important aspects of law enforcement for communities. It's also one of the most challenging given today's complex demands and limited resources. That's why the Met has transformed its local policing model to make better use of officer time and meet citizens' needs in a more efficient.joined-up and flexible way, within the context of reducing budgets.
At the heart of this transformation is a move from the old 32 Borough structure to 12 new Basic Command Units (BCUs) delivering local policing across the capital. To enable this change, IT in the Met had to be updated and new technology introduced.
Improving experiences for officers, victims and witnesses
This is widely regarded as the single biggest shake-up of local policing in over 30 years, impacting over 18,000 police officers directly, thousands more indirectly across other Met units, and millions of people living in London. BCUs are significant policing organisational units: some have greater officer strength on their own than many other metropolitan and county forces have in total.
Key to success on this far-reaching ambitious programme has been close engagement between the Met's Digital Policing team and frontline officers – and at the heart of the Digital Policing team is an Atos Consulting team who have exceeded their core brief. As a result, the Met has been able to reduce over 1,000 officer posts, a direct contribution to meeting its budget savings targets. This is while also improving the day-to-day experiences of officers, as well as victims and witnesses of crime, through use of new technology. This would not have been possible without Atos' contribution to such a complex, fast-paced, large­scale transformation.
The concept of moving from the 32 Borough model had existed within the Met for some time. Now it has been implemented, successfully and sustainably transforming local policing. As police forces across the country contend with how to maintain and improve policing within reduced budgets, they are taking note of how this has been done, lessons learned and the benefits of the new model.
View the Eviden, an Atos Business company profile in the MCA Members Directory.