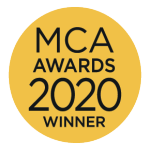 Driving the digitisation of the Royal Navy 
The Royal Navy is currently in the midst of a concerted drive to accelerate its adoption of cutting-edge technology. 
In this new age of machine-speed warfare, software is becoming increasingly decisive and hardware increasingly disposable.  As different suppliers are involved with different systems, data standards can be plagued by inconsistency and silos, and Royal Navy vessels, too, have been struggling to reap the digital dividends now on offer. With limited bandwidth, their need to operate independently restricted the potential gains.  
Enter Programme NELSON. 
NELSON is an innovation programme formed to rapidly accelerate the exploitation of advanced data analytics and Artificial Intelligence (AI) in the Royal Navy. Its main priority has been to construct a "Navy Mind" – a common big data platform – to be used on warships and at naval headquarters.  
This fleet-wide, ship-agnostic big data layer will transform the analytical capability of a ship's systems by making all appropriate data available in one environment. This will deliver better analytics using more data, but will also reduce costs of integration, and enable new upgrades to be seamlessly introduced as technology continues to move forward. From using predictive AI to undertake preventative ship maintenance, to identifying suspicious shipping behaviour, to strengthening logistics planning, NELSON is revolutionising how the Navy conducts its operations – on land and at sea.  
BAE Systems Applied Intelligence has been involved with the NELSON Programme almost since its inception. As prime contractor developing the data platform we have scaled when required, and ensured that everything is led by the needs of naval personnel. As a result, the BETA data platform is successfully undergoing sea trials on a Type 45 Destroyer – a world first. 
The technical delivery forms only part of our impact, however. The NELSON programme is also a hugely powerful change-agent – not only for digitisation but also for the Navy's business processes as a whole. In addition to hosting two industry hackathons to open up defence innovation to non-traditional companies, our use of Agile working has identified efficiencies which otherwise would not have come to light. This has meant the programme is driving cultural change across the Navy, one focused on innovation, flexibility and inclusivity.    
Our "One-NELSON" approach to the programme has been key to its progress. Our team at both company and organisational levels is rainbow in terms of make-up, bringing resilience, access to extended knowledge and planning for future activities. Establishing and maintaining a flexible and inclusive culture has been imperative, and has helped ensure that that team members work for the programme, rather than specific commercial goals. Our success has given NELSON a strong reputation within the Navy – we have received so many requests from people to join the programme that a lengthy waiting list is now in operation. 
Machine-speed warfare is coming and NELSON has already ensured that the Royal Navy is rising to the challenge.  
View the BAE Systems Applied Intelligence profile in the MCA Members Directory.