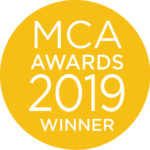 Bourton Group's submission is about an organisation wide Business Improvement Programme we supported with our client Cambridge Assessment, an international exams group designing and delivering assessments to over eight million learners in more than 170 countries. Following an initial enquiry about delivering an accredited Improvement Programme, we established that they had multiple opportunities in their business to improve cost, quality and cycle time. It was agreed that programme participants should have projects focussed on resolving these issues, and that Bourton Group would lead project and coach employees who were leading their own.
Initially four high level objectives for the business were established:
Build an understanding on where the organisation is heading; what needs to be done and the employee's role in that transformation
Build a workforce with the desire and empowerment to contribute to the transformation
Support leadership at all levels in developing their role in building a culture of Continuous Improvement (CI)
Development and deployment of tools making contribution easy and effective
We have a well-established Lean Six Sigma development programme which we were able to tailor to meet Cambridge Assessment's requirements, ensuring people were learning improvement techniques which would be directly applicable to the projects they lead. Our consultants also led projects themselves, and coached CA's employees throughout the improvement programme.
The client particularly appreciated the effort we put in to focus the approach on the real problems they experienced in their business. Real live case studies based on their processes and plant were built into their training making their development bespoke to the situation and maximising the likely benefits that could be achieved. In total 26 major improvement projects were delivered, all receiving significant one to one support. Internal capability to continue with improvement in the long term was built, demonstrated by the fact that eight employees were certified Lean Six Sigma Black Belts (after delivering successful projects), with 12 more currently working towards certification. 99% of staff were trained in basic Lean techniques and a Belt level developed especially for their organisation, which were called Cam Belts.
All the programme's objectives were either achieved or exceeded. In total the organisation made a bottom line saving of £1.7m over two years. One project which focussed on the process between printing and packing the exam papers, saved £400,000 alone.
As well as the financial impact there were also multiple other benefits. Cycle times were reduced allowing the organisation to react more flexibly to ever increasing customer expectations; inventory reduction led to more space being available and therefore more capacity; risks of quality failure were reduced and a culture of improvement, with employees recognising the contribution they can make to improving the business, is now very evident. The program has supported 14% Group wide growth from 2014/2015 to 2017/2018, and specifically in the Cambridge English division a 34% volume increase.
View the Bourton Group company profile in the MCA Members Directory.