Strategy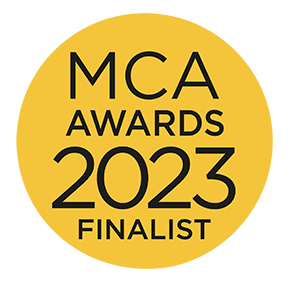 Half a million people a year living in the city of Liverpool access acute healthcare, with services currently facing clinical, operational, and financial challenges. A well-documented history of competition between organisations and scrutiny by regulators led to CF being commissioned to undertake a review of clinical service provision in Liverpool. The aim of the review was to identify opportunities where organisations could work together to improve hospital-based clinical services in terms of their quality, efficiency, and effectiveness, providing the strategy for a new way of delivering care.
Over a five-month period from August 2022, CF supported the seven acute and specialist providers in Liverpool to develop their strategic agenda for working together, comprising:
A clear and concise case for collaboration that outlined the holistic and systematic requirement for collaboration between organisations in Liverpool
A blueprint for realising the priority collaborative opportunities
An implementation roadmap in the form of explicit recommendations, which set out the steps needed to deliver the blueprint, conditions for success and necessary supporting arrangements.
At the outset of the work, CF were asked to push recommendations to a tangible level of detail on a set of priorities, with the Design phase addressing the most critical issues facing the system. There were differences of opinion about what these issues were, which CF addressed through a session facilitated by our leadership team. Two priorities were chosen:
Improving outcomes and access to emergency care – a new, previously unaddressed issued which had been specifically highlighted by the review process
Solving clinical sustainability challenges affecting women's health – a priority that had been previously worked on, where progress had stalled, and which was overwhelmingly identified as the most significant clinical risk in the city
Both focused on areas where the number of the providers in Liverpool created unnecessary complexity that resulted in an inequitable service for its residents. In both instances, people requiring access to specific services would be transferred between hospital sites, usually when critically ill, which would increase their length of their stay in hospital, and their risk of dying or having a worse clinical outcome.
The review generated a shared commitment to action, building consensus at every stage behind a set of collective decisions. CF acted as trusted advisers to help the client team communicate findings, and secure agreement to address challenges and implement solutions. The developed strategy sets the foundations for delivering a multi-year rolling programme of work that will systematically and holistically improve health and wellbeing for communities in Liverpool and the working lives of staff in each organisation.
As a result of CF's support, providers in Liverpool are now fully aligned to these priorities and are confidently working together to deliver them and thereby improve the quality, efficiency, and effectiveness of hospital-based clinical services, in addition to the experience of people living in Liverpool.
View the CF profile in the MCA Members Directory.