Change and Transformation in the Public Sector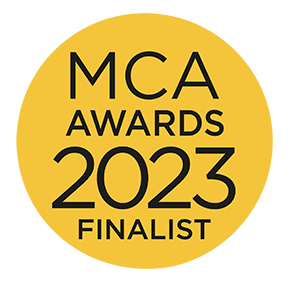 Genomics England (GEL) aims to transform diagnosis and treatment for NHS patients by using genomics. Whole genome analysis can provide new personalised information to diagnose more, rare cancers – but this requires specialist clinical knowledge and unique software. The existing digital portal supporting cancer diagnosis was owned by a third party and not under GEL's control. GEL wanted to redesign the portal to better enable clinicians to diagnose patients – making more information accessible faster, easier and aligned to ways of working.
GEL engaged IBM as their delivery partner to support the design and build of this innovative new software bringing empathetic user-centred design including team members with experience working in genomics combined with agile methods and deep technology delivery expertise.
Our joint team developed a transformative new portal for the 15,000 NHS patients with rare cancers each year to benefit from accelerated diagnosis, drawing on a wider range of data – making the complex information available more simply in a way which aligns to clinicians' decision-making needs thus reducing the cognitive load and freeing up more time for patient-focused activities. This involvement of NHS clinicians from across the regions of the UK in more than 40 workshop sessions strengthened their engagement with GEL.
The approach focused on a strong working relationship between IBM and GEL, through the creation of a unified programme team. Three agile squads worked in parallel, with overarching governance managed through weekly status updates, demos and leadership touchpoints. We used our Mosaic method – blending Agile and waterfall delivery methodologies. User-centricity and Design Thinking were central to the approach to iteratively engage clinical scientists via research sessions and in usability testing to validate assumptions as the highly specialised designs and data interfaces were shaped.
The teams brought together GEL's deep expertise in bioinformatics and genomics products, with IBM's technical programme delivery experience, and joined forces across user-centred design, performance architecture and software development as well as AWS cloud expertise.
IBM and GEL delivered a breakthrough system for the use of big data to diagnose rare cancers – this will revolutionise the way cancer patients can be treated in the NHS. We also developed a new way to engage clinicians in design, improved engagement between GEL and NHS GLHs and worked to evolve the delivery culture at GEL.
This portal represents a fundamentally different approach to using technology to visualise, process and analyse genomic data. The innovative software was specifically designed for the needs of NHS cancer clinicians but is sufficiently flexible for future expansion across more clinical areas and countries – revolutionising future treatment via more personalised diagnosis and treatment for patients.
"IBM [was] a valued partner…and an excellent cultural fit, working seamlessly alongside GEL's own product, architecture and engineering teams."
Chief Information Officer
View the IBM Consulting profile in the MCA Members Directory.