Commercial Impact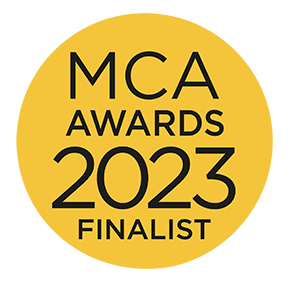 Kraft Heinz launched a new vision in 2020 seeking "to sustainably grow by delighting more consumers globally". This was the start of a deep transformation journey with aggressive growth and profitability targets across the globe.
Within this wider context, Kraft Heinz' dedicated International go-to-market (GTM) Team needed to apply a sustainable and repeatable go-to-market model that could be adopted in its highly specific market contexts around the globe, whilst adhering to a set of boundaries. First, profitability needed to grow faster than revenue, allowing gains to be reinvested and fuel healthy, lucrative expansion. At the same time, it would have to find a way to stimulate growth in both retail and food service across 50 countries outside of North America with an enormous diversity of products and market dynamics. Finally, the model needed to contribute to the transformation of the company – built upon a culture of effective collaboration across staff and partners.
In response, Kraft Heinz and Integration Consulting crafted a programme based on three mutually reinforcing elements:
a clear growth roadmap at a global level, making informed choices to prioritise efforts and resources,
empowered local teams for a local growth strategy, working collaboratively in-country to figure out how to turn an ambitious growth strategy into a reality in each market and
fully integrated growth governance for sustained impact, providing local and global teams with visibility to track progress and quickly adjust whenever needed.
The success of the project would depend on the teams' ability to effectively engage local leadership, jointly defining how to adjust the model to their highly specific opportunities and needs. The vastness of many of the countries involved made achieving local-level penetration in product distribution and even market share extremely challenging. Smaller markets were no less complex: in Italy alone, Kraft Heinz operated via a dozen sales channels, each with specific products across extremely diverse categories.
In the CEO's 2022 quarterly Business Update to investors, shareholders learnt that IPGP delivered net revenue growth by over 25% compared to 2021, corresponding to 79% versus 2019. Testament to model's effectiveness, the markets that adopted it have grown 10 percentage points faster than their counterparts. By allowing Kraft Heinz to achieve more than a ten-fold return on investment, the model has significantly contributed to the company's profitable growth around the globe. In late 2022, the company revised its long-term financial ambitions upwards since first releasing the vision in 2020, explicitly citing growth in emerging markets and food service as key factors.
Beyond financial upsides, Kraft Heinz has embedded and brought to other markets many of the model's best practices – independently of Integration. Concurrently, Integration continues its work of cross-industry pollination, with many of the valuable lessons learned added to its expertise in commercial strategy. Both companies supported each other in their respective missions, and Kraft Heinz is certainly "making life delicious" for many more consumers around the globe.
View the Integration Consulting profile in the MCA Members Directory.