Commercial Impact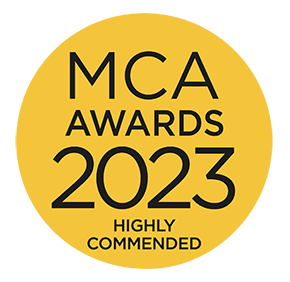 After Bain Capital acquired a majority stake in Kantar from WPP in 2019, it became apparent that Kantar needed to build its own procurement and supplier management capability to drive competitive advantage. The challenge was how to do that in a decentralised business of 27,000 people spread across 130 markets with tens of thousands of suppliers and more than $1 billion of annual supplier spend.
KPMG supported the total transformation of the Source to Pay process from assessing the existing capability against leading practice and developing a digital strategy through to redefining the S2P operating model and implementing new ways of work enabled by a cloud-based Source to Pay technology ecosystem.
The first stage involved helping Kantar articulate the strategy and value case – assessing Kantar's current state, identifying the pain points, bringing leading practice insight and shaping a strategy to transform the S2P process in line with underlying business needs.
KPMG then supported Kantar on technology and solution selection – bringing together teams from across Kantar, building a picture of specific Kantar requirements, and running a technology sourcing process. The result of this was that Coupa was selected as the business' primary solution as part of a connected eco-system.
From this work, KPMG was then able to map Kantar's needs to its Powered Procurement approach – a leading practice reference model incorporating service delivery models, processes, skills, performance, governance and technology – and assembled a 20 strong multi-disciplinary team consisting of procurement, finance, tax, controls, change and other expertise to help deliver the solution. This enabled Kantar to move at pace, make a step change to leading practice and remain laser focussed on delivering outcomes.
The result has been truly transformational. Real-time spend management, business-wide control of supplier risk and end to end process automation all wrapped in a service model orientated around optimised business experience. Specific benefits include:
Over 70% of spend is now with contracted suppliers
Contracts, orders and invoices are all linked up
High levels of process automation have reduced manual effort, halving supplier onboarding times and reducing order approval times from days to hours
For suppliers, it has created greater transparency, engagement and a step change in on time payments
The project is on track to provide sustainable savings of >$25m per annum – worth 100s of millions in business value creation.
Client feedback has been extremely positive – consistently recording 9/10 in feedback rounds over the past 3 years. This was the first major technology-enabled programme at Kantar to be delivered on time, on budget and to target.
KPMG is proud to have partnered with Kantar on this journey to deliver real business value – better commercial outcomes, reduced business risk and a sustainable vision for the future.
View the KPMG profile in the MCA Members Directory.