Change and Transformation in the Public Sector & Project of the Year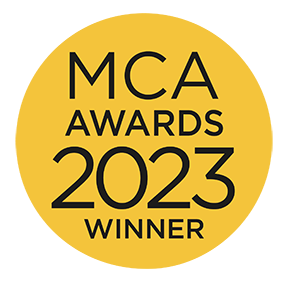 North Highland partnered with The Ministry of Justice on a major and fundamental journey to transform prisons in England and Wales. This involved taking prisons with ageing infrastructure, paper-based processes, and highly staff-dependent services, to the 21st century, with digital-first, innovative prisoner facing services, supported by modern technology infrastructure.
The Launchpad Programme had clear and ambitious objectives – to contribute to rehabilitation and reduced reoffending, to realising prison and staff efficiencies resulting in opportunities for more valuable and meaningful work for staff, and to implement a modern prison infrastructure that meets future user needs.
These objectives would be achieved, in short, through the increased levels of self-service and independence that comes with access to digital prison services through personal laptops, as well as access to rehabilitative content designed to help with substance misuse, mental health, building skills, employability and more.
We worked as a team, bringing the Ministry of Justice's in-depth operational experience together with North Highland's functional expertise to deliver digital services, laptops, and the supporting infrastructure across 15 adult and youth prisons in England and Wales. The scope of this work for North Highland included leading the design and delivery of change, engagement and training, service design, operating model, and benefits strategy and realisation.
We took a user-centric approach to business change, combining design thinking, behavioural science, and agile delivery with traditional change management to deliver results which far exceeded expectations. The approach involved:
Using service design to design a 'Minimum Viable Product' proposition for the laptops to design a product that prisoners needed.
Using behavioural science to deliver a communications and engagement strategy that ensured staff and prisoners buy-in and adopted the laptops and services.
Using workforce transformation to build an operating model blueprint to ensure continuity and ownership of the service going forward.
Benefits measured after completion evidenced programme success and an encouraging start to the transformational journey. Data collected at a Young Offenders Institution (YOI) after they had laptops for three months found that 94% of young people used the laptop frequently and 37% agreed that the laptops have given them more confidence with technology. For staff, Launchpad, removed administrative activities creating time for staff to reinvest in more productive activities elsewhere. Operational officers saved between 114 – 165 minutes per week following the programme.
Complaints data analysed at the YOI showed that in the first three months since deployment there was a 43.2% decrease in the number of complaints from young people (directed towards staff and their services). The Operating model enabled the prisons, supported by a small central team, to be self-sufficient after completion and meant staff and prisoners felt a long-lasting sense of accountability for the use and growth of the service.
The programme continues to deliver across UK prisons, with its business change now successfully managed by the in-house civil service team, who have since delivered to another 10 prisons in the UK.
View the North Highland profile in the MCA Members Directory.