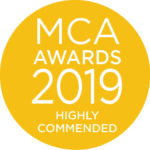 From late 2017, PA worked with the WePROTECT Global Alliance to research and compile the Global Threat Assessment, designed to raise international awareness of online child sexual exploitation (OCSE), achieve greater understanding of the threat, explore how it is evolving and examine the impact OCSE has on victims and the wider society. 
This was the first report of its kind – a global, comprehensive view of technological change, victim vulnerability, offender behaviour and the intersection at which child sexual exploitation and abuse is most prevalent. 
As a leading innovation and transformation consultancy, we were uniquely placed to combine our independent perspective and technology insights with strong client relationships across government, law enforcement, the technology industry and third sector. The mission to build a positive human future by preventing this insidious form of modern cybercrime is one of the most important parts of our CSR contribution. 
The report defines the consistent characteristics of the victim, offender and technology intersection and identifies a clear and evidence-based governing thought that technology is permitting offender communities to attain unprecedented levels of organisation, which in turn creates new and persistent threats as these individuals and groups exploit online 'safe havens' and 'on-demand' access to victims.   
It was exceptionally demanding to produce.  Our paramount concern was to ensure the psychological safety of the research team, given the distressing nature of the subject matter and case studies.  We ensured that no members of staff would see any child sexual abuse imagery and strictly applied PA's specialist briefing and support measures for staff working in sensitive topic areas.  These include individual briefings on the possible emotional impact and signs to look out for, tips for managing personal wellbeing; and an overview of the support mechanisms that PA has implemented to help protect our staff's emotional and psychological wellbeing. 
The Global Threat Assessment was launched in February 2018 by Minister of State Victoria Atkins at the Global Summit to End Violence Against Children.  Its findings were cited by GCHQ Director Jeremy Fleming, at his first public address to CyberUK18, and have been instrumental in shaping Home Secretary Sajid Javid's policy commitments to compel the 'tech giants' to tackle OCSE in the same way as terrorist content online. 
This thought leadership has consolidated PA's position as the leading consultancy operating in the UK's Vulnerabilities Sector; PA has since been invited to provide expert comment on the BBC News; consulted by Home Office and Agency teams framing the policy responses; advised the Australian Office of the eSafety Commissioner; and invited to contribute to academic conferences on this theme.