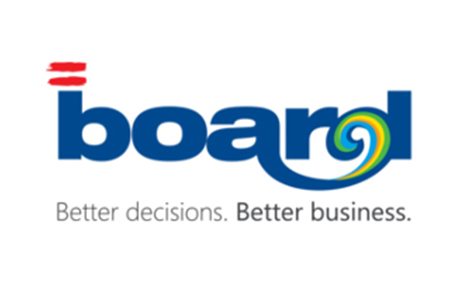 The MCA is delighted to announce that BOARD has joined the MCA's Associate Membership scheme.
Founded in 1994, BOARD International has enabled over 3,000 companies worldwide to improve the effectiveness of their management decision making processes, unifying Business Intelligence (BI) and Corporate Performance Management (CPM) in a single integrated environment.
Owen Ireland, Head of Professional Services at BOARD UK, commented:
"BOARD International is delighted to become an Associate Member of the MCA. The MCA is a seal of credibility amongst management consultancies and we are proud to be associated with them and their members. As a technology company we are looking forward to sharing ideas around best practice and standards of excellence within organisational transformation, and to be involved in one of the most progressive and important industries in the UK."
Alan Leaman, Chief Executive of the MCA added:
"We are delighted that BOARD has joined the MCA's Associate Membership scheme. Our shared objective is to help consulting firms deliver the best possible outcomes and value for their clients. As a leading business software provider, we look forward to sharing BOARD's knowledge and insights with the wider MCA membership."
More information on BOARD can be found at www.board.com/en.
-ENDS-
Media Contact:
George Tresnan
Marketing and Communications Manager
Management Consultancies Association
Email: George.Tresnan@mca.org.uk
Tel: 0207 645 7953
The Management Consultancies Association (MCA):
The MCA is the representative body for the UK's leading management consulting firms. For 60 years, the MCA has been the voice of the consulting industry, promoting the value of consulting to business, the public sector, media commentators and the general public.
The MCA's member companies comprise over 50 per cent of the UK consulting industry in fee income, employ around 45,000 consultants and work with over 90 of the top FTSE 100 companies and almost all parts of the public sector. Through the Consulting Excellence scheme, all members are committed to highest standards of ethical behaviour, client service and value, and professionalism.