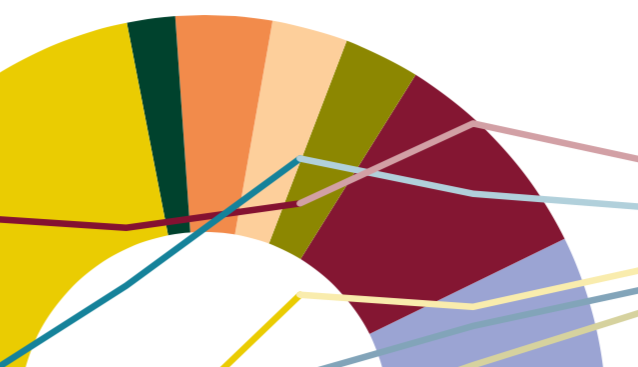 Big Four firms achieve double digit consulting growth
Strategy consulting is back with a vengeance
Rise in Digital consulting leads to almost 10,000 Digital consultants
Infrastructure boost – work up 43 per cent in 2014
Public sector consulting growing
Consulting growing by helping others grow – in challenging times
Consultants concerned about skills, EU referendum and stability
Data released by the Management Consultancies Association (MCA) has revealed that its members grew by 8.4 per cent to £5.2bn in 2014. MCA members represent 60 per cent of the UK management consulting sector and their growth was faster than almost every other sector of the economy[1]. The Big Four accounting firms grew by 10.75 per cent.
The MCA Annual Report, the most authoritative study of the performance of the UK consulting industry, also revealed that much of the growth was in helping business with new growth propositions.
Strategy consulting is back with a vengeance
Strategy consulting grew by 44 per cent in 2014 to £537m and now accounts for a tenth of all consulting activity. Interviewees relate this to the increasing willingness of clients to distinguish the value of consulting which brings together a range of skills and expertise to address complex strategic problems, from what is on offer in the low-cost, low-quality contractor and interim markets.
Rapid rise in consultant numbers – particularly in Digital
Consulting numbers increased amongst MCA member firms by 12 per cent in 2014 to around 38,000. Digital and technology consultants rose by 26 per cent to just under 10,000. Despite two years of significant growth in consultant numbers and increasing client demands, fee income per employee started to rise again in 2014.
Digital consulting – now worth £1.4bn
Digital consulting remains the largest overall element of consulting activity, rising to over 27 per cent to £1.4bn. Much of the consulting activity here is in financial services, retail and energy, though manufacturing is also important. Activity covers advice on Big Data, Cloud, Social Media, Gamification, Mobile and even Artificial Intelligence. Interviewees stated that there is no let-up in demand, noting that much of the Digital work done to date has only scratched the corporate surface. Many expect to see many more firms utilising Digital right across their businesses to achieve efficiency and reinvent their brands.
Sector growth
Financial services remains the largest private sector buyer of consulting services and grew slightly last year. Consultants note that while some of this activity still concerns getting the sector in order after the financial crisis, the sector is sounder than it was and many of the new projects are improving service to customers through Digital. Advice to retailers, manufacturing and work in the technology sector grew.
Infrastructure boost
As major infrastructure projects have ramped up into a delivery phase – the MCA report reveals that consulting work has also significantly grown, up 43 per cent in 2014. The report says that MCA members are already involved in major projects such as the Thames Tideway, Crossrail – and anticipate that significant developments such as AMP6 in Water, the possible expansion of airport capacity in the UK, and the creation of Highways England, will drive future work.
Continued recovery in the public sector
At around £1.1bn, similar to 2013, income from the public sector remains much lower than at the start of the last Parliament, when it was around £1.8bn. However, comparison between 2013 and 2014 looking at firms who supplied returns across both years shows 9.8 per cent growth. Interviewees for the report suggested that this was the result of a new long-termism on the part of officials. They know that they face the challenges of a reducing public sector that must achieve more for less, as a result of Cabinet Office reforms, to buy consulting sensibly. Consultants also noted that the character of public advice was changing, being less about rescuing failing services and more about transformational change.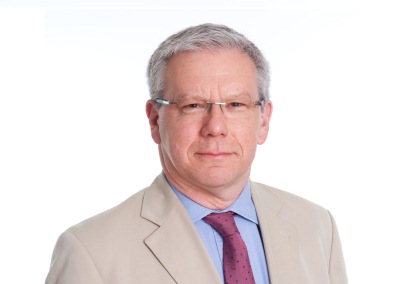 Alan Leaman, CEO of the MCA, added:
"While there is a long way to go to improve the relationship between public buyers and the consulting industry, the reforms instituted by the last government mean that buyers are getting better at securing what they need and targeting their spend effectively."
Growth in challenging times
The MCA report and supplements note that the return to economic growth is widely welcomed. But the growth itself has a number of anxieties associated with it that consultants are helping businesses address. Some of these are macro issues consultants themselves are grappling with, such as shortages of skills, the high pound, the low oil price and insecurities in the Eurozone, not least around the possible Greek exit. Consultants have welcomed the relative stability provided by a clear election result in May. But the interviews conducted for the report showed real concerns about the consequences of other instabilities, especially those brought on by an EU referendum or threats to the future of the United Kingdom.
Alan Leaman commented: "Our consultants are adept at assembling multi-skilled teams of professionals. To do that, they draw on a skills base from right across sectors. They are thus able to provide early indications of shortages – in Digital, infrastructure, in core business specialisms. We will continue to share their observations with Government."
Paul Connolly added: "Brexit, Grexit and Scoxit. These things haunt the sleep of corporate Britain. Especially the first. Among our interviewees there was no enthusiasm at all for withdrawal from the world's largest market place, which is also one of the sources of the specialist skills the UK needs to continue to grow. The Government needs to do more to show that it understands corporate Britain's worries and will continue to champion the fundamentals of free trade and labour movement on which the UK thrives."
Reports are now available to download from the MCA website.
---
For more information, please contact:
David Pippett
DWP Public Relations Ltd.
Mobile : 07899 798197
Email:  david@dwppublicrelations.co.uk
The Management Consultancies Association (MCA)
The MCA is the representative body for management consultancy firms in the UK. Its mission is to promote the value of management consultancy for the economy and society as a whole. The MCA's member companies which is around 60 per cent of the UK consulting industry, employ around 35,000 consultants and work with over 90 of the top FTSE 100 companies and almost all parts of the public sector. The UK consulting industry is amongst the best in the world and a vital part of the business landscape.
Compliance with the MCA's tough entry criteria and rigorous Code of Practice means that MCA member companies are widely acknowledged to provide high quality services to their clients.
About the report
The MCA Annual Report is the most authoritative study of the performance of the UK consulting industry. In this election year, it is being published in a special edition. As well as a full version for purchase, a public summary version will also be available, accompanied by three special supplements. These concern:
Digital. The MCA's highly successful Year of Digital comes to a close shortly and the special report summarises the findings of the Year, which show how central management consulting is to the rise of Digital
Public Services. The continuing reform of public services will be a key theme of the coming Parliament. The supplement describes how consulting spend is growing, how Government is getting better at using consulting and how consultants are helping the public sector achieve more for less
Growth. In July 2015 the MCA will launch its Year of Growth. The economy's return to growth, though welcome, is not yet secured. UK productivity remains disappointing. There are skills shortages. In the Digital Age, businesses are unsure what their next move should be. Business is moving fast to respond to consumer demands, but some of that activity has a frenetic, almost anxious quality. Operating in all sectors, consulting is well placed to advise on how the UK's growth can be placed on a secure and stable footing.
---
[1] Fee income of MCA member firms represents around 60 per cent of the UK consulting industry. The MCA therefore estimates that the UK industry is now worth c. £8-9bn The 2013 MCA fee income figure has been adjusted to £4.7bn, allowing for reclassification and the need to ensure comparability between years.