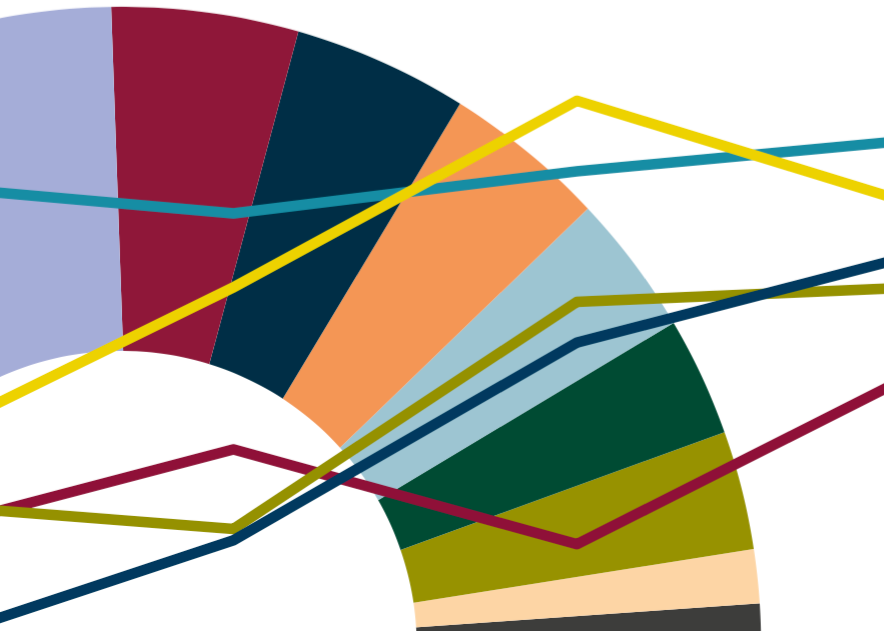 UK consulting industry grew by 8.05% in 2015
Low oil price spurs consulting support for alternative energy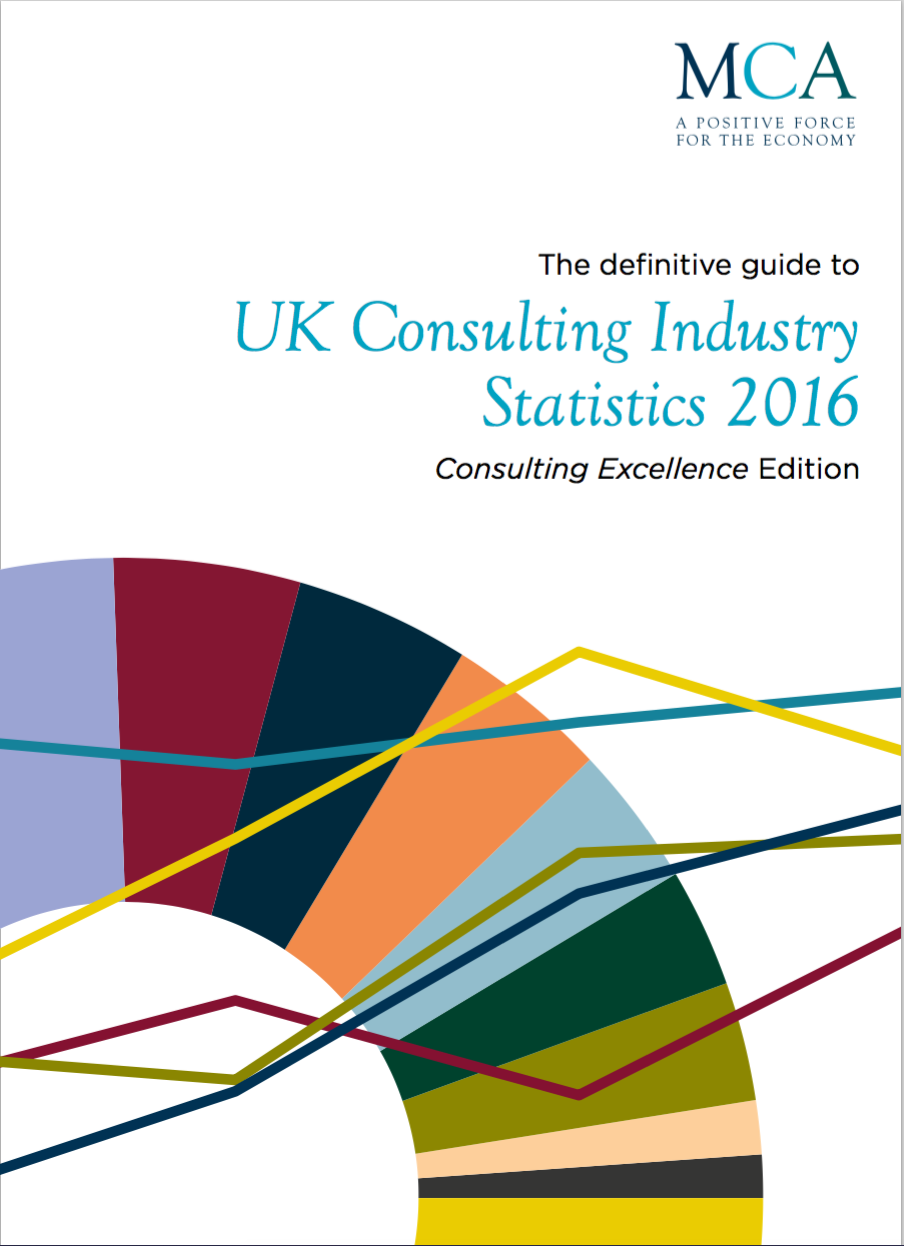 New data published today by the MCA (Management Consultancies Association) reveals that the UK's world leading consulting industry enjoyed solid growth in fee income of 8.05% in 2015. MCA members work with nearly all FTSE 100 companies and this growth is reflected in the performance of the wider economy. Consulting is "growing by helping others grow."
The MCA's Annual Report 2016 is the unique and definitive analysis of the UK's world leading consulting industry. It is based on detailed returns from the Big 4 Accounting firms, Accenture, IBM and many other consultancies. In total, the MCA industry sample includes £5.5bn of consulting fee income, representing more than 60% of the industry total.
Key insights from the report include:
The consulting industry achieved a growth rate of 8.05% in 2015. This is down from 8.4% in 2014, but remains well ahead of GDP growth and the performance of many other industries.
Graduate and other new recruitment remained high, with this sample of the industry now employing over 45,000 people (up by 9.5% compared to 2014) including over 12,000 digital and technology consultants.
Digital consulting remains the largest consulting service and continues to grow as a proportion of the industry: it now represents 27.7% of the total spend across different sectors.
While fee-income overall growth was strong, there was evidence that it was unevenly distributed withjn the industry, with the largest firms doing particularly well
The consulting industry is changing rapidly and evolving to reflect the needs of clients. As clients increasingly set consulting firms sophisticated and difficult challenges, they are responding by developing their capabilities and working in partnerships and collaboratively with others.
The MCA is building on these trends in the consulting industry by launching a new scheme, Consulting Excellence, in July.
The report also highlights trends in key economic sectors including:
Financial Services (33% of total spending on consulting) While retail banking remains the largest subsector purchaser of consulting services, pensions advisory grew by 72% (albeit from a low base and now representing 3% of overall Financial Services spend)
Government and Public Sector The report notes that there was a small increase in the use of consulting in 2015, though the total remains well below pre-2010 figures. Many firms experienced this growth in the run up to the 2015 election and reported a pause as the new government developed its plans for the Spending Review. Consulting in the public sector is now increasingly focused on the digitisation of services (29.16% of all spend) and the organisational transformation that will be needed to meet public spending goals.
Energy and Resources This sector held its share of consulting spend overall. But lower oil and energy prices meant that consulting spend in the oil industry declined to a 15.5% share of the sector, down from 20.6% in 2014. By contrast, power generation's share (which includes nuclear) grew by10%, while consulting spend in renewables, though still small, grew as a share of this sector by 30%.
Private Health and Life Sciences (5%) This sector saw strong growth of 35% – driven by multi-dimensional nature of private health providers many of whom work across the public and private sectors.
Alan Leaman, Chief Executive of the MCA said:
"Consulting is a positive force for the economy, and the industry grows by helping others grow. Increasingly, consulting firms are also changing in order to best help clients to change as well.
All these changes are helping to ensure that the UK remains a global leader in management consulting."
On the public sector, Alan Leaman added:
"Consulting is critical to the success of our public sector, providing value to the taxpayer by helping deliver better services in innovative ways. We'll continue to work with the Crown Commercial Service and the Cabinet Office to ensure the use of consulting expertise is genuinely focused on value for money and the transformational change that government needs. This report confirms that we are making progress."
On Digital, Paul Connolly said:
"The consulting industry is increasingly digital and frequently taking the lead on cutting edge innovative technologies such as AI and cognitive intelligence. In turn, this work is crucial to improvements in productivity and future prosperity in the wider economy.
"This is reflected in changing recruitment patterns in consulting, where firms are increasingly looking for quality digital skills and flair. Firms find that they are competing with Google, Amazon and digital start-ups for talent and are often able to offer candidates the best career options.
"Client businesses know that they need to engage in thorough-going digitisation, stripping out old systems and putting in place new ones, while also fostering a digital culture. Our members are helping them achieve this."
The report is free to MCA members, and can be purchased by non-members and clients here.
A public summary version of the report is also available to download for free.
-ENDS-
Notes to Editors:
The MCA is the representative industry body for UK management consulting firms. The MCA's member companies comprise over 60 per cent of the UK consulting industry in fee income, employ around 45,000 consultants and work with over 90 of the top FTSE 100 companies and almost all parts of the public sector. All members adhere to the MCA Code of Practice that provides the consultancy buyer with reassurance that MCA firms maintain the highest standards.
The MCA's Annual Report is unique. It is based on an analysis of the detailed returns from member firms, as well as a number of other contributors. These firms represent around 60% of the total UK consulting industry. Given the nature of the information member firms provide, this is an analysis unrivalled in breadth, detail and authority.
Fee income is defined as the money spent by clients in a sector to purchase a particular consulting capability.