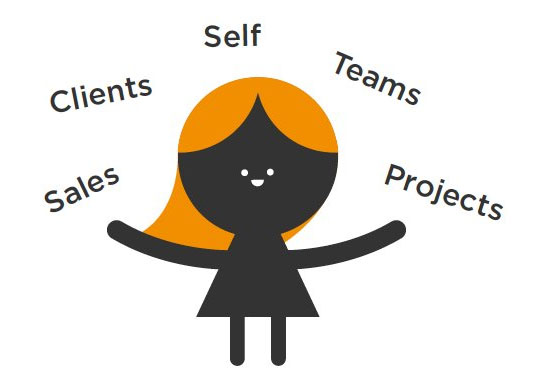 Consultancy firms have a "huge opportunity" to attract back women who have left the industry but they must fully embrace "new, innovative, flexible ways of working". This is the conclusion of a new report published today which identifies a 'brain drain' of experienced, talented women who are leaving management consultancy because of a lack of flexible working practises.
The new study by She's Back/MCA surveyed female management consultants who have left the industry, uncovering why a huge pool of talented women leave at a critical point in their careers, after around 8 years on average. Among the top three reasons for leaving were, working "away from home at the drop of a hat", long hours and having limited opportunities for flexible working.
The good news is that the research also found that despite these barriers, many women would return, if only things were different. 42% of the women survey could be persuaded to return and 39% said that working with great people on challenging projects is a significant draw. Among the top three reasons to attract women back included greater flexibility, working in a supportive team, and being rewarded on output. (More survey highlights below)
Industry takes action
Following the publication of the research the MCA said it is committed to using the findings to identify how talent can be attracted back to the sector. It plans to establish a working group to interrogate the findings and recommend how its member firms can address the issues highlighted in the survey findings.
100 senior consultants from the UK's leading consulting firms will be joined by some of the women who left the profession at a gathering in London today (Thursday 28th April) to further explore the findings They aim to explore changes which would prevent large numbers leaving the industry and at the same time convince more women to choose to return to the industry.
The survey of over 400 women – former employees of 53 consulting firms – who have all now left the industry, was commissioned by the Management Consultancies Association (MCA) and supported by IBM, PA Consulting Group, PwC and KPMG.
The survey's key findings are outlined below:
Why a huge pool of talented women are leaving the industry:
A huge pool of talent is being lost by the consulting industry: on average leavers have 8 years of experience.
Over half (52%) of respondents left to work in a different sector, with less than a third (27%) citing a 'career break'.
87% are now working – i.e. most of those who took a career break are now back in employment
A lack of flexibility appears to be a key driver for exiting the industry. Of the contributing factors to leaving the industry 43% cited 'the need to work away from home at the drop of a hat' while 27% cited 'little opportunity for flexible working'.
69% of women have no formal contact with their old employers
23% of the women surveyed cited 'a lack of opportunity for further career progression' as contributing to the decision to leave the industry.
What changes does the industry have to make to win them back:
The factors which respondents say would have helped prolong a career in the industry include 'more flexible role or working patterns' (51%); 'ability to still do client facing work but on a part time basis' (37%); 'more control over where and when I completed my work' (40%).
Respondents cited a number of changes which would have a 'massive impact' in making a return to consulting viable: 'A variety of flexible working arrangements – compressed hours, term time only' was cited by 66%; and 'evidence that adopting flexible working is not a barrier to career progression' was cited by 68%. While 56% said that 'processes and a culture that enables people to work remotely' would also make a 'massive impact'.
78% of leavers said 'some flexibility in where and when I work' was critical helping them return to work, and 75% cited an 'ability to influence' travel commitments.
42% of respondents said that they 'could be persuaded' to return to consulting 'but would need to know more'. However, 39% said 'lots would need to change' before they would consider moving back.
67% say they would like more information on 'what options there are for flexible working'
Lisa Unwin founder of She's Back said:
"Time and again we hear about women being held back by glass ceilings and firms overlooking women for senior roles. However, our survey uncovers another picture altogether: women choosing to leave the sector – taking their skills, experience and energy with them.
"The women in our survey are speaking with a powerful voice: UK consultancies need to address the limited opportunities for workplace flexibility that many women highlight as a key factor preventing them from returning into the industry.
"If consulting is to attract back the talent and experience that it is losing, it's vital that new, innovative, flexible ways of working become enshrined in corporate culture. What's more, the importance of a greater work-life balance is important for employees across the workforce, irrespective of gender. All firms – both within consulting and outside of it – have to acknowledge in the interests of all their employees that more flexible work practices should become the norm."
Alan Leaman, Chief Executive of the MCA (Management Consultancies Association) said:
"This research – strongly supported by the industry – helps identify how we can all do better to meet the needs of a rapidly changing workforce.
"The good news is that our industry nurtures and develops highly-skilled employees with exceptional transferable skills. The challenge is to find clever, creative solutions so that more of these people – both women and men – stay within or return to the sector and we continue to benefit from their expertise.
"That's why the MCA is today announcing that we will establish a cross-industry working group to push this agenda forwards. "
Former consultant Anna Thom, from London said:
"If I were to go back I would need a few fundamental changes to be made to the way the business employs people like me. I want to be the master of my own time and my own destiny – I want to show my ability through what I achieve through outputs for the client, and not be chained to a desk for the sake of making up the hours."
Former consultant Christine Moran from Hertfordshire said:
"Inspiring and realistic role models don't have to be an 'uber-partner' female – I want real people as role models, not clichés. It's smart employment allowing for recognition of other goals and aspirations, and would align with those of your employees, and also your client base."
The report is now available as a free download from the MCA website: https://www.mca.org.uk/reports/reports-data/women-in-consulting-time-to-change-the-story/
ENDS
Notes to Editors:
She's Back is an organisation which helps business access the untapped potential in women who took a career break. More HERE
The MCA is the representative body for management consultancy firms in the UK. Its mission is to promote the value of management consultancy for the economy and society as a whole. The MCA's member companies represent around 65 per cent of the UK consulting industry in fee income, employ around 38,000 consultants and work with over 90 of the top FTSE 100 companies and almost all parts of the public sector. The UK consulting industry is amongst the best in the world and a vital part of the business landscape. MCA members include global players such as the Big 4 Accounting Firms, Accenture and IBM as well as smaller specialist consulting firms.
The research was conducted by She's Back between 9th February and 21st April 2016 and surveyed over 400 women who had left consulting. The survey was supported by IBM, PA Consulting Group, PwC and KPMG.
The research will be launched at an event in London on 28th April 2016 at Cass Business School, 200 Aldersgate, London. Nearly 100 senior consultants are due to attend the event. Speakers at the event will include Deb Khan, She's Back; Paul Farrell – GBS Leader, IBM UK and Ireland; Emily Lawson – Deputy Chair, 30% Club and Head of People, Kingfisher; Nigel Slater – UK Head of Management Consulting, KPMG; Claire Stokes – Partner, PwC.
This research project undertaken by She's Back was announced in February 2016. More HERE
PWC's Women in Work Index 2016 showed that the UK is missing out on up to £170bn worth of economic benefits by not having enough females in employment, and that the UK could boost its GDP by 9% (£170bn) if it could increase the number of women in work to match that of Sweden, the highest performing country – more HERE.
The Chancellor George Osborne announced in 2014 a goal to get more than 500,000 women back into work by 2016 to match the employment rate of Germany. More HERE