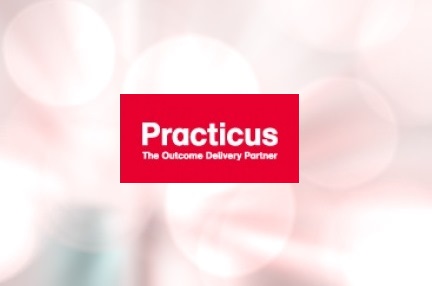 The Management Consultancies Association is delighted to announce that Practicus has joined as a member. This is the Association's twelfth new member of 2014.
Practicus specialises in change management, transition and transformation. Its mission is to challenge the traditional ways of delivering change – helping clients find better and straightforward ways of obtaining the outcomes they seek. Practicus has twice been named one of The Sunday Times Best Companies to Work for, and has achieved significant growth since it was founded ten years ago, featuring in both the Virgin Fast Track 100 and the International Track 250.
Jason Luckhurst, Chairman of Practicus, said:
"We're very focussed on how to increase the value of consultancy to clients by innovating new models of engagement. As a result, we feel strongly aligned to the MCA and its mission to promote the benefits of management consultancy. We are looking forward to working within the MCA to help define the consultancy of the future."
Alan Leaman, Chief Executive of the MCA said:
"Practicus joining the MCA's rapidly growing membership is very good news – as they have been independently recognised for both their business performance and the working environment and opportunities provided to their consultants. Practicus is joining us at an important moment as we re-set our priorities for the next three years to promote excellence in UK consulting."
The MCA's member companies comprise around 65 per cent of the UK consulting industry in fee income, employ around 30,000 consultants and work with over 90 of the top FTSE 100 companies and almost all parts of the public sector. All members adhere to the MCA Code of Practice that provides the consultancy buyer with reassurance that MCA firms maintain the highest standards.
-ENDS-
For more information, please contact:
David Pippett
DWP Public Relations Ltd.
Mobile : 07899 798197
Email: david@dwppublicrelations.co.uk
The Management Consultancies Association (MCA)
The MCA is the representative body for management consultancy firms in the UK. Its mission is to promote the value of management consultancy for the economy and society as a whole. The MCA's member companies comprise over 60 per cent of the UK consulting industry, employ around 30,000 consultants and work with over 90 of the top FTSE 100 companies and almost all parts of the public sector. The UK consulting industry is amongst the best in the world and a vital part of the business landscape.
Compliance with the MCA's tough entry criteria and rigorous Code of Practice means that MCA member companies are widely acknowledged to provide high quality services to their clients.
About Practicus
Practicus helps organisations change. Its services target the support they need with business and technology change – from helping to formulate what that change looks like through to delivering that change in a variety of ways and making it sustainable.
It works across industries and its major clients include global financial institutions, oil & gas businesses as well as public sector bodies such as the UK's NHS. We know that every client's requirement is different, so we do not work to a pre‑defined solution, or sell an inflexible methodology. Instead, we listen until we understand precisely what our clients' desired outcome is and work with them to plan, structure and deliver the transformation they require.
For some change programmes, this will mean supplementing clients' own teams with additional expertise and capability. For other projects, it will mean taking complete ownership for delivering the outcome on the client's behalf. However we are asked to work, we understand the pressures our clients are under, and we take pride in working together in a straightforward and honest way to help them effect outcomes that surpass expectations.