Prism Executive Recruitment and Lockton Companies LLP have joined the Management Consultancies Association's Associate Membership Scheme. Only those companies which support the objectives of the MCA and the management consulting industry in the UK can apply to become associate members.

Prism is a well-established and specialist recruitment firm focussed on finding exceptional consultancy talent for its clients in the management consultancy and corporate sectors. The firm has been a supporter of the MCA for many years. Their reputation for integrity, professionalism and results is confirmed by the many awards they have won. Their consultants provide executive search and contingency recruitment solutions for both permanent and interim appointments.
Lockton is the world's largest privately owned, independent insurance brokerage firm, providing risk management, insurance and employee benefit solutions. The company was founded by Jack Lockton in 1966 and has since become the world's 10th largest insurance brokerage firm.
Chris Sale, Managing Director of Prism Executive Recruitment commented:
"We are delighted at this further strengthening of our relationship with the MCA: we have consistently proven our value to MCA member firms who recognise that finding the best staff is critical to their growth and success. We are told they also appreciate our honest and objective advice and guidance as a refreshing differentiator from others in our field."
Chris Lennon, Senior Vice President of Lockton Companies LLP explained:
"Lockton are delighted to be working with the MCA and to have the opportunity to assist members – bringing our expertise and market leverage to benefit a growing and dynamic sector. The consultancy space is both vibrant and growing, and one where we are able to deliver genuine value to our clients. I am looking forward to supporting the MCA and helping clients prosper with the benefit of a robust programme of insurances, professional advice and market leading service."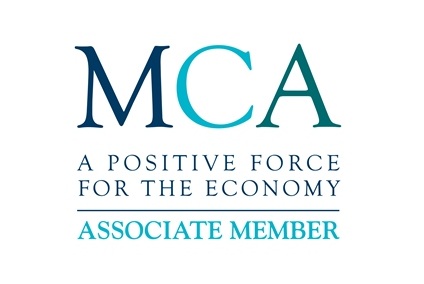 As associate members Prism and Lockton will attend many MCA events and share relevant content with member firms in the form of White Papers, Special Briefings and blogs via the MCA's communication channels.
Alan Leaman, Chief Executive of the MCA added:
"We're delighted that Prism and Lockton have joined the MCA's Associate Membership Scheme. As experts in their field, we're looking forward to sharing their advice and insights throughout our membership network."
– ENDS-
For more information, please contact:
David Pippett
Director
DWP Public Relations
Tel: 01225 335675/Mobile: 07899 798197
Email: david@dwppublicrelations.co.uk
The Management Consultancies Association (MCA)
The MCA is the representative body for management consultancy firms in the UK. Its mission is to promote the value of management consultancy for the economy and society as a whole. The MCA's member companies comprise over 60 per cent of the UK consulting industry, employ around 30,000 consultants and work with over 90 of the top FTSE 100 companies and almost all parts of the public sector. The UK consulting industry is amongst the best in the world and a vital part of the business landscape.
Compliance with the MCA's tough entry criteria and rigorous Code of Practice means that MCA member companies are widely acknowledged to provide high quality services to their clients.