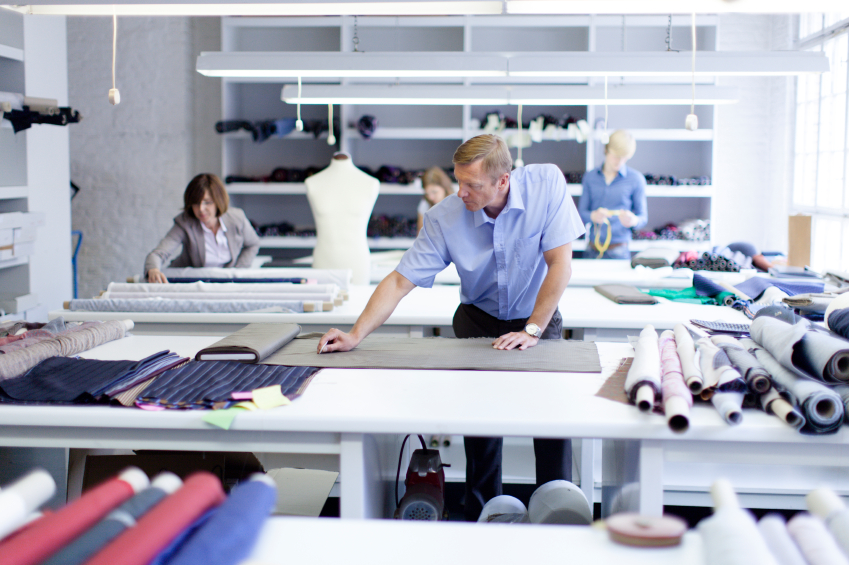 Active segmentation of SMEs could also help government identify those businesses with an enterprise mindset
A new MCA Think Tank paper, SMEs: Limiting Burdens, Targeting Support, published today (4th May 2014) urges government to understand the SME landscape better – so it can target its support and policies for growth more effectively.
The Think Tank, which comprises of some of the UK's leading management consultants, says that this would help ensure the government's growth, tax and regulatory policies are adapted to the needs of its target businesses. Active segmentation of SMEs could also help government identify those businesses with an enterprise mindset – those which are more entrepreneurial, and have the greatest appetite for growth.
The Think Tank paper makes a number of further recommendations, which include:
1. The government should develop bespoke regulatory timetables for SMEs – so their form filling doesn't come all at once.
2. The Better Regulation Delivery Office (BDRO) should look at the degree to which non-state regulatory requirements (e.g. the ISO process) are sympathetic and supportive of genuine SME needs.
3. BIS should lead a project under the title of The Entrepreneurial State to establish how far government understands and is sympathetic to business needs, so that they can factor them into compliance requirements for everything from regulation to procurement frameworks.
4. Government should consider the consolidation of the various SME support funds into a smaller number of pots. It could provide businesses with clear summaries of the support entitlement appropriate to their sector, type and needs. GrowthAccelerator and other sources of insight and expertise could be enlisted to support consolidation.
Paul Connolly, Director of the MCA Think Tank, said:
"Understanding those SMEs with a strong appetite for driving their business forward from those that do not is crucial to stimulating more robust growth amongst SMEs. For instance, focusing on those entrepreneurial SMEs could have the collateral benefit of helping identify those sub-sectors that can best respond to the demands of the modern economy."
Kirsty Birks, Vice President of the MCA, and Director of member firm, Propaganda, said:
"Middle-sized, owner-managed firms, are well placed to innovate. With Digital systems reducing the costs of risk-taking, they are able to move more quickly and more cheaply than before and are unconstrained by the governance structures of large PLCs. These owner managers understand the relationship between their actions, image and brand. They're genuine entrepreneurs because they are their business."
The MCA Think Tank also proposes that it works with BIS to investigate ways in which the Growth Voucher scheme could be used to support collaboration between businesses with similar advisory needs. The role of Local Enterprise Partnerships in coordinating this collaboration should be considered. The MCA will examine the prospect of substantially discounted management consulting rates for advice and support purchased in this way.
The Think Tank paper also highlights where MCA firms provide an array of support to SMEs. For instance, MCA member firm, Propaganda supported Boost Drinks, an SME in the functional drinks market in developing its brand strategy. The aim was to unlock incremental volume and value growth in an increasingly competitive and congested market space. Propaganda's work helped Boost establish a credible brand alternative to the premium industry incumbents. Boost has gone on to establish itself as the second largest energy drink in the UK and no.12 in the wider soft drinks market.
MCA Member, Grant Thornton, together with other private sector partners, run GrowthAccelerator, on behalf of the Department for Business, Innovation and Skills. GrowthAccelerator targets high growth businesses and provides them with the support they need to maximise their potential. It aims to assist with strategy development, identify routes to funding and investment, support innovation, improve the utilisation of human resources and build effective leadership teams.
KPMG, an MCA Member, and contributor to the Think Tank, has launched The C2FO Market, a new digital supply chain finance platform to UK business. The C2FO Market is transforming the business to business loan principle, acting as a "private exchange" between buyers and their suppliers who use the marketplace to increase profit and accelerate cash transfers between themselves, giving SMEs access to a new source of working capital. Existing supply chain relationships are enhanced and strengthened without the SME becoming a debtor to the larger enterprise.
-ENDS-
For more information, please contact:
David Pippett
Director
DWP Public Relations
Tel: 01225 335675/ Mobile: 07899 798197
About the paper
MCA member firms which contributed to the analysis and recommendations in this MCA Think Tank paper included Capita, Concerto Partners, EY, Grant Thornton, KPMG, Prederi, Propaganda, Roth Observatory.
The Management Consultancies Association (MCA)
The MCA is the representative body for management consultancy firms in the UK. Its mission is to promote the value of management consultancy for the economy and society as a whole. The MCA's member companies comprise around 60 per cent of the UK consulting industry, employ around 30,000 consultants and work with over 90 of the top FTSE 100 companies and almost all parts of the public sector. The UK consulting industry is amongst the best in the world and a vital part of the business landscape.
Compliance with the MCA's tough entry criteria and rigorous Code of Practice means that MCA member companies are widely acknowledged to provide high quality services to their clients.
Both large and small MCA firms provide an array of support to SMEs. Further information on the projects below is also available on request:
Roth Observatory International supported Starcount in its search for a Global PR agency. Starcount is an online platform that aggregates fans' social media content related to celebrities or brands, recognises their fan status and rewards them accordingly. This produces unique data and insights that can be monetised for brands, talent and media partners. Founded by Drew Thomson with former Tesco boss Sir Terry Leahy having recently joined Clive Humby and Edwina Dunn (Tesco Clubcard creators) at Starcount, the company had ambitious targets and growth plans. However, PR agencies can often be averse to working with start-ups, even those with high calibre of management. Roth Observatory International was able to cut through any potential issues, highlighting the Starcount proposition and opportunity, and to deploy its deep, specialised knowledge in the PR agency sector .The exercise, from needs assessment to shortlisting of quality candidates was completed in less than 15 days.
In 2010, Concerto Partners provided support to help refocus the strategy of Publishing Business (PubBiz) one of the most established and successful independent London publishers. When the company bought an independent title, Mayfair Times, it deployed its traditional revenue model of contract publishing fees in a publication that was ordinarily funded by advertising. With advertising revenues falling and in the context of pressure on the survival of print media in general, PubBiz faced significant challenges. Concerto Partners designed a new strategy for the business. Despite the recession, the strategy helped the company increase revenues, with the autumn 2010 issues of Mayfair Times being the most profitable in the magazine's history, while print production costs decreased by at least 10%. The company became more directed, structured and better organised but did not lose its unique personality and appeal.
EY's Annual Entrepreneur of the Year Awards[1] recognise many outstanding individuals. Though winners come from businesses of all sizes, many run SMEs, typically from high-growth "gazelles" with a compound annual growth rate of 20% plus. Simon Gray of Boost Drinks (see Propaganda case study) was a regional finalist. EY also maintain the Accelerate Network. This is a free resource for entrepreneurs offering access to business expertise and peer to peer learning. For more information on the Awards see http://www.ey.com/UK/en/About-us/Entrepreneurship/Entrepreneur-Of-The-Year/UK_EOY_Home and for the Accelerate Network see http://www.ey.com/UK/en/About-us/Entrepreneurship/Entrepreneur-Of-The-Year/Accelerate—Overview