MEMBER SURVEY 2023
Our annual member survey identifies the key trends, challenges, and opportunities facing the consulting sector in the UK.
Foreword

In uncertain times, the value of the trusted advisor who can provide certainty and clear pathways through change, remains and often increases. That is one of the reasons why, in these times of economic uncertainty, the UK's Management Consultancy industry continues to grow significantly.
That is one of the insights from this year's Management Consultancies Association annual Member Survey. This is our biggest ever survey
with responses from more than 100 leaders in consulting firms and in total nearly a thousand consultants. The data and information supplied by our members provides unique insights into a vital and thriving sector of our economy as we navigate unprecedented times.
The UK's political leadership may have steadied after the turmoil of 2022, but it does so as we face the possibility of recession in the midst of the grip
of global inflation, conflict in Ukraine and a cost of-living crisis felt in homes and businesses. Those are the headlines we are all familiar with, but this survey goes beyond those broad views to give a more granular analysis of our profession and how it is helping clients in both the public and private sector.
But there are other issues which we have to tackle. Growth is always welcome. A varied and interesting career working on a variety of projects can help attract and retain the best of talent and can be positive for all. This survey demonstrates how highly consultants value training and development and work life balance too. Increased client demand with a shortage of talent need not lead to these key areas being prioritised less. The industry as a whole has done well to promote a work-life balance, aided in particular by the widespread introduction of hybrid working and more openness around mental wellbeing. This good work must continue for the health of our sector and our people.
The information gleaned from nearly 1,000 members ranging from Heads of Consulting and senior leaders to Young MCA consultants, shows a diverse, productive and talented sector which adapts nimbly to the changing needs and demands of clients and the wider economy.
We hope you enjoy reading this report.
Tamzen
Isacsson
Chief Executive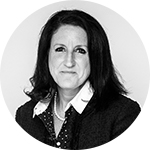 Survey Overview

GROWTH IN 2022
FORECAST GROWTH IN 2023
GROWTH IN 2023/24
YOUNG MCA TRENDS - FUTURE JOB PROSPECTS

YOUNG MCA - RUSSELL GROUP

CONSULTANCY SERVICES

"Cost-of-living crisis and macro-economic uncertainty driving clients to increase focus on digital transformation and cost reduction. "
Senior Partner, Smaller firm
Executive Summary

Our membership
The MCA membership represents a wide range of firm sizes, service specialisms and sector expertise.
Just over two-thirds of the membership are classed as 'large firms' (>100 full-time consulting staff); a third of the membership is made up of SME firms (<100 full-time consulting staff).
987 consultants from MCA member firms responded to the member survey, representing management consultants from Analysts to Heads of Consulting.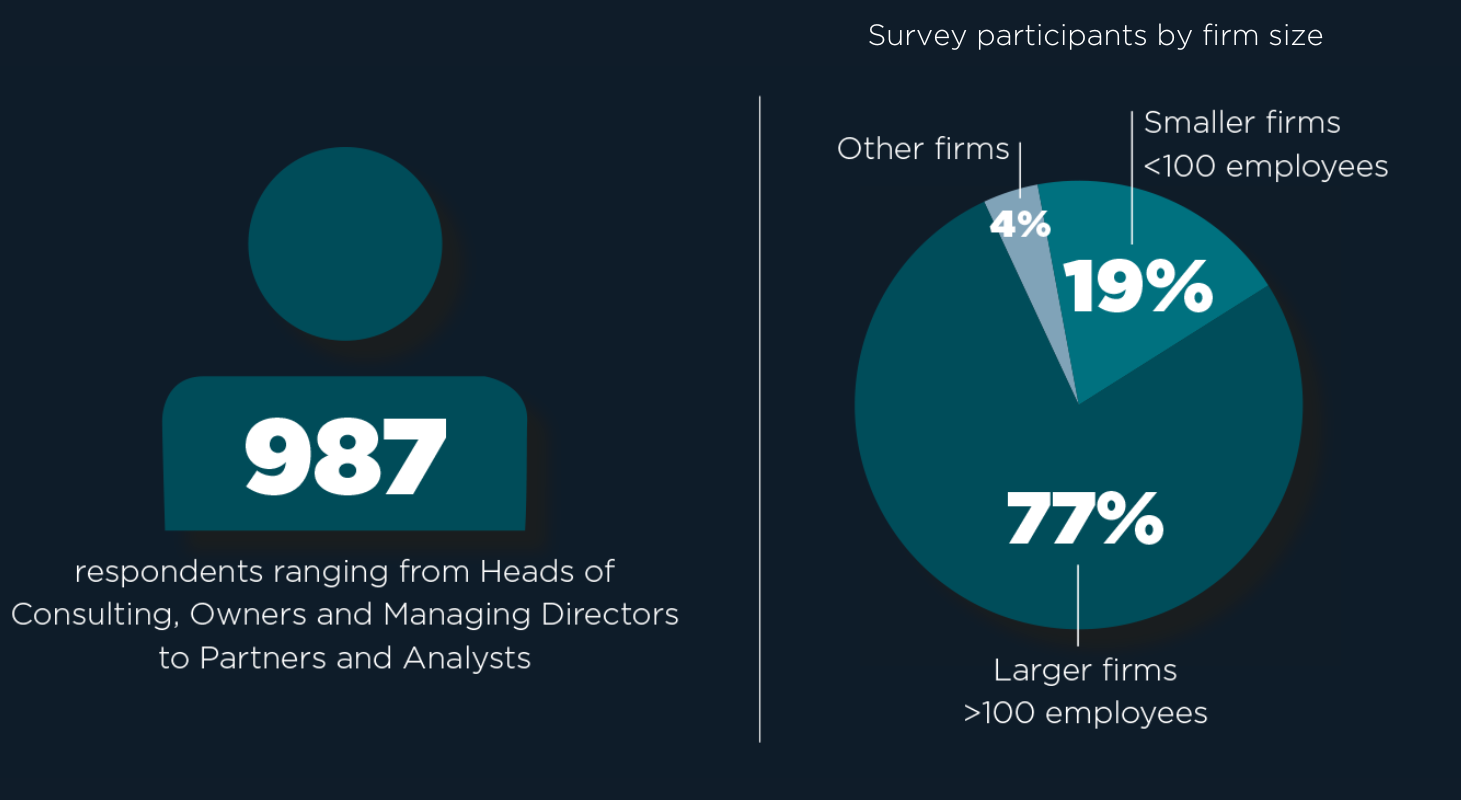 2022: Year in review
The MCA estimates that consulting activity grew by 25% in 2022. This is according to data collected from MCA council representatives, the senior leaders at member firms responsible for submitting firm-wide data on performance.
This is 7% higher than the 2021 growth rate of 18% and demonstrates the resilience of the sector and its ability to adaptto changing circumstances. Over half of senior leaders stated that consulting activity exceeded their expectations in 2022 (48%) while 18% stated it did not meet their expectations.
2023-24: Looking ahead
MCA leaders estimate that consulting activity will grow by around 13% in the next 12 months, demonstrating the crucial role that member firms play in supporting clients through periods of economic uncertainty and recession. This growth is expected to be rooted in the Digital and Technology, Energy and Resources, and Health and Life Sciences sectors.
The general slowdown of the UK economy (39%) and the economic impact on consulting spend (31%) are expected to be the biggest challenges the sector faces in the next year.
Inflation (50%) and the loss of staff to other consulting firms (39%) or non-consulting industries (34%), and competing with non-consulting industries for staff acquisition (36%) are expected to be the key topics and trends for management consulting firms in the next year.
The future of the profession
MCA members told us that retaining and attracting the best talent remains a major challenge. A competitive salary (57%) remains the best incentive that consulting firms can offer, followed by a better work-life balance (39%).
The pandemic appears to have brought more openness around the issue of work life balance and mental well being. For nearly half (44%) of consultants the past year has brought a better work life balance but a fifth (18%) say it has worsened. 36% of respondents say they have personally experienced burnout underscoring the continued importance of well being policies in firms.
More than nine in 10 consultants (93%) believe their firm is actively taking steps to become more inclusive. Over half (56%) believe their firm is taking adequate steps, while a third (37%) believe more can be done.
The Young MCA
Our data shows that the proportion of Young MCA consultants who attended a Russell Group university (35%) or Oxbridge (3%) continues to decline year on year. This demonstrates the sector continuing to open up to talent from a diverse range of backgrounds.
Over half (56%) of Young MCA consultants say that their firm is taking all the steps it can to improve diversity and inclusion. This is up from 46% last year.
The Report