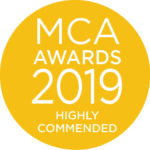 Thought Leader Consultant of the Year Highly Commended 2019
Amanda is a human factors consultant and people manager, with 22 years' broad, multi-sector experience post-MSc. The role involves applying psychology and ergonomics to enhance employee performance and minimise the risk of human error. A Fellow of the Chartered Institute of Ergonomics and Human Factors, she received the 2018 Otto Edholm award for "significant contributions" to the discipline. She graduated from University College London with MSc Ergonomics in 1995, funded by a Medical Research Council grant, which was awarded to one student per year. Her experience as a human error analyst in rail safety incident investigations, and current role at Thales, allowed her to develop an innovative approach to capture cyber security culture and human-related risks; the Cyber Human Error Assessment Tool (CHEAT®). The repeatedly published approach was inspired by reports that the majority of cyber security incidents are caused inadvertently by employees [IBM CS Intelligence Index 2015-18]. It has proved to be a differentiator for Thales' cyber offer, with potential to reduce cyber security/data loss risk in multiple sectors. Amanda is regularly requested to speak on the subject; in 2018:
Nov: International Security Expo, London Olympia
May: Vivatech, Paris: 6 minute video
March: Cyber Cluster, Corsham
Jan: Cardiff University
Jan: Ministry of Defence (MOD)-Industry Human Factors Integration Working Group
Amanda trained a team of Thales consultants in the approach, which facilitated its application on 8 recent projects, led by Amanda, to highlight clients' cultural cyber security risks and how to address them.
View the Thales Cyber and Consulting profile in the MCA Members Directory.