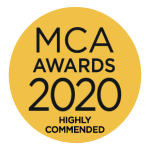 Andrew has brought a new dimension as to how organisations can both understand and capitalise on complex reams of data. In doing so, he has identified opportunities to rapidly solve complex business issues directly impacting an organisations cost-base to the tune of £2m – £5m in direct savings per engagement.  
Beyond the quantifiable results of his work, his ability to organise often very technical and complex data sets, understand key questions to ask of it, and then distil the opportunities into simplified insights both verbally and visually for any audience is unrivalled. He has honed this ability to simplify solutions across various engagements over the past two years with it being particularly exemplified in his work with a global engineering firm, where he assessed over 6.6 million rows of data to determine how the business could sustainably save £1m within a quarter while not impacting on business as usual. However, not satisfied with £1m worth of direct impact to the company's annual balance sheet, he methodically generated £2m in the same timeframe. 
It is Andrew's tirelessly collaborative approach to creating solutions – and implementing them – that sets him apart, all while upskilling those around him and delivering results that have long lasting benefits for his clients and colleagues. Andrew's approach demonstrates a maturity beyond his years and puts him front and centre of the new way of working for management consultancies and a fantastic ambassador for the industry. 
View the Vendigital profile in the MCA Members Directory.