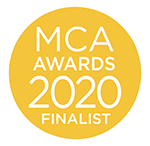 As a people advisory consultant, Kelly Demyan has spent 13 years at EY helping organisations use purpose as a catalyst for positive change to realise long-term value. 
This is driven by her belief that, in these uncertain times, organisations need certainty of purpose – the why behind everything they do – to help them navigate a fast-changing world. She is also passionate about helping organisations to activate their purpose through their people. 
Kelly has a particularly close link to EY's purpose because, a few years into her career, she played an integral role in activating her organisation's purpose of Building a better working world. Part of her role was to run focus groups around the world to help formulate a new global strategy. Listening to partners, staff and clients speak with passion about their experiences is ultimately what inspired Kelly to join the consulting team.
In her work on projects with Network Rail, Highways England and EY, she has been able to realise the true meaning and purpose of Building a better working world to make lasting impacts on her clients, firm and team. Now a Director within People Advisory Services, she believes that by connecting organisational purpose to individual purpose, all businesses have the potential to maximise human potential – and she is passionate about her role as a consultant to continue helping them on that journey. 
View the EY profile in the MCA Members Directory.