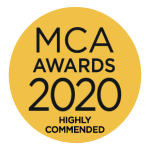 Andy Woodfield has made an outstanding contribution to the Consulting industry. He is Lead Partner in PwC's International Aid Development Consulting practice, coordinating the global network of member firms to improve the lives of the poorest and most vulnerable people in the world. He is also a very committed partner within PwC's Government & Health Industries team, focused on delivering meaningful outcomes for our clients and their communities. 
Meanwhile, Andy has also pioneered new and inclusive Leadership, Culture and Talent programmes within the firm and with PwC clients, with a focus on helping individuals to be the best that they can be in safe and welcoming working environments. He was also the founding and first sponsoring partner for PwC UK's inclusive business network, GLEE@PwC. 
Andy truly breaks the mould. He's fascinating, inspiring, unconventional, challenging and always willing to try new things. He started his career straight from school, working in IT before joining PwC as a cybersecurity consultant. He made partner in 2006, and from that day promised himself he wouldn't conform and be 'normal'; instead, he'd encourage people to be who they are and focus on their strengths.  
This sense of inclusion and fairness has run through everything he's done since, including helping 100,000 kids off the streets in Pakistan through his client work, launching an LGBT network, becoming our first Chief Sales & Marketing Officer, and leading our Alumni network. Not bad for a man who saw himself as quite an average student. 
View the PwC profile in the MCA Members Directory.