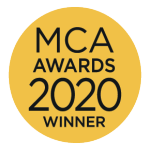 Anju is one of Deloitte Consulting's youngest Managers, working with Healthcare and Life Sciences strategy clients.She has worked hard to break down the stigma surrounding mental health, drawing on successes in her own career to demonstrate the importance of support in the workplace. 
Her focus on wellbeing has led to a number of notable achievements, including: 
co-writing Deloitte's addendum to the Stevenson-Farmer review, the Government green paper on employers and mental health that led to policy changes
developing and delivering wellbeing interventions and training in the Strategy practice that have served as an exemplar for Deloitte UK
working with a global news outlet to develop new analysis into the costs to employers of poor mental health for a series of special news programmes, writing the corresponding Deloitte report for publication in January
managingengagementswith national charities to develop novel analysis around mental health funding and adolescent interventions.
In addition to this, Anju has delivered numeroussuccessful engagements including managing a programme designing ways to transform careacross seven hospital trusts in an area with some of the highest levels of deprivation in the country. 
Overall, Anju's work will have a lasting impact on the way people work and think about wellbeing, both within the consulting industry and beyond.