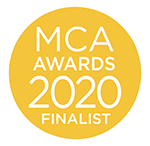 As an experienced Senior Manager with a focus on the oil & gas sector, Matt Khaw has worked in remote deserts, oil fields and operational facilities. Along the way, he's led diverse and global teams and partnered with clients to address some of their most challenging problems.   
Matt is motivated by a desire to deliver successful outcomes for clients, not only to improve their bottom line but to help them create sustainable solutions that leave a legacy. As a leader, he makes sure that team members have the same opportunities for professional and personal growth that he has enjoyed, striving to build trusted relationships and taking immense pride in building high-performing teams.   
With the extensive threats and opportunities posed by technology and digital disruption, he believes that there's never been a more critical time to work with clients as an embedded partner, helping them to navigate global uncertainty and the transition to more sustainable forms of energy.  
Leading a team of approximately 50 professionals on major accounts, he is frequently called on to act as a subject matter resource on projects around the globe, particularly on digital transformation and improving the delivery of major capital projects. 
Matt's focus for his team is not only to better understand client challenges but also the enabling technologies that they can leverage to achieve a performance step change and ultimately, support the delivery of clean and affordable energy. 
View the EY profile in the MCA Members Directory.