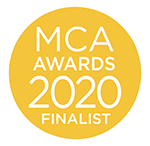 For me being a consultant is not only a title, it's a huge responsibility and success is delivering on my promises. I do this through early engagement with stakeholders, understanding and tackling complex issues and teaching my clients how they can benefit from and understand data better. I have been a consultant at Inner Circle Consulting for one and a half years, acting as an advisor and trusted by my clients.  
I have worked on many public sector projects. This has allowed me to create value for councils across the UK. The key projects which showcase the impact I have made to my clients are;  
North Yorkshire's One Public Estate Programme (OPE) where I acted as an adviser. Within a year the partnership has become a national example of what can be achieved through public sector collaboration. 
I secured £285,000 funding, which is being used to deliver additional public sector co-location projects. 
I am also particularly proud of a tool I developed for East Cambridgeshire District Council, which helps the council to track the impact of their investments and make better decisions to increase economic growth. 
Currently it is helping Cornwall Council understand the social infrastructure requirements of 3,000 homes. 
I believe in the power of data and I am in a unique position to educate and advise councils; helping them to bring their decision-making process to the next level by utilising all the insights around them. 
I'm a Rising star; showcasing excellence and impact. 
View the Inner Circle Consulting profile in the MCA Members Directory.