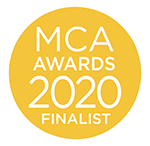 Metropolitan Police Service – Strategic Transformation Partnership
London is one of the most populous and diverse cities in the world. In 2016, the Metropolitan Police Service (MPS), a critical front-line organisation, set out a bold target – to 'make London the safest global city'. The Met recognised that in order to deliver on this target, it needed to transform.  
The Met formed a 'ground-breaking' strategic partnership with Deloitte with a view to 'improving service delivery for London and to do so in a way that reflects the impact of austerity'. The overall aims of the partnership were to help the Met deliver organisation-wide, digitally-enabled and sustainable change, and to develop a world-class in-house transformation capability – reducing its long-term dependence on consultants.  
The partnership supported the implementation of changes impacting c.45,000 officers and staff, while protecting and, where possible, improving operational performance. This transformation was important to eight million residents, three million daily visitors and, among them, the victims of crime and some of the most vulnerable in society.   
One of the most visible outcomes from the project was the establishment of the Met's Transformation Directorate – a dedicated, professionally qualified, "sector-leading", in-house transformation team of c.100 permanent employees with the capacity and capability to sustain the successful delivery of transformation across the Met for years to come.  
Helping the Met to build this transformation capability has been critically important: urban populations continue to grow; the nature of crime continues to change, and; the opportunities and threats presented by new technologies and new ways of working continue to evolve. With a reduced need for external support, the Met is now well placed to respond. This is hugely empowering to the Met and everyone within it. It also provides better value to Londoners. 
Through the partnership, Deloitte supported the Met on one of the largest, most-ambitious change programmes in the police sector globally. The transformation has not only generated significant productivity gains, but also released assets to fund further transformation, including the development of the Met's digital capabilities. In the words of the Met's transformation Director, by supporting the Met in delivering these aims, Deloitte helped to, 'build the plane, whilst it was mid-flight.' 
Given the scale of the ambition, and the complexities involved, the success of the partnership was 'dependent on establishing and sustaining high levels of trust through open and transparent dialogue.'   
View the
Deloitte
profile in the MCA Members Directory.