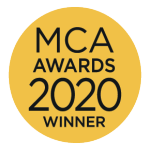 JCURV is an innovative management consultancy founded in 2015.  Our mission is to increase the agility of UK PLC by taking agile working practices out of the IT department and into the whole organisation. For us, agility means helping organisations increase the speed, efficiency and effectiveness of how they operate – and to sustain this way of working.   
When we set up in 2015 we gave ourselves an ambitious goal: to unlock £2bn of value for the UK economy by 2020 and to have engaged over 10,000 of our clients' staff in agile working. We are moving fast towards that goal.  
Our 15-strong team is proud to have worked with several UK FTSE-100, FTSE-250, and third sector organisations to help transform their organisations. To date we have successfully supported our clients to: 
Unlock £1.8bn of incremental profit
Engage over 5,000 individuals in agile practices
Increase employee engagement by an average of 21%
Sustain agile working at scale– we have a 100% success rate.
The biggest challenges our clients face is to change the way the work quickly enough to meet changing technologies, disruptive new business models and the ability to deliver that change at scale. One of our clients likened it to turning an oil tanker round.   
Our biggest challenge is to win the hearts and minds of the people who work in those organisations and to enable them to sustain agile practices, not as a tick-box exercise, but as a long-term transformation.  
To do that, we work first with an organisation's leadership team to establish their compelling vision, then build a supportive environment to deliver change. We then rapidly mobilise and engage frontline teams to achieve their strategic objectives. 
We create an agile transformation playbook that supports clients' move to agile from concept to delivery. This covers a company's culture, skills, processes and systems. Alongside this, we create communities of practice so organisations can continually improve the playbook. This collaboration ensures our clients buy into agile practices. 
We have applied this approach to different sectors with extraordinary results e.g.:  
Bank of Ireland – we helped increase net profits by 10% by boosting retention rates by 297% for the bank's mortgage products and increasing the speed of new loan products to market to 18 weeks from 12 months. 
EY Assurance UK – we increased net profit by 5% within 12 months by improving audit efficiency (through AI) and reducing staff attrition.  
Simon Douglas, Director of Pricing and Underwriting, Direct Line Group, says this about our approach. 'We've changed the way we work, but we've done it in a way that's felt incredibly supportive and at all times JCURV has been hands-on and taken pains to take us through the journey.'  
We're proud of our track record and hope to build on our mission of making UK PLC more agile.