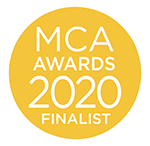 As a leader of diverse global teams across different parts of the industry Jo thrives on building strong and trusting relationships with her team and her clients. Driving the Digital agenda and introducing innovative approaches to address our client's challenges is something she is passionate about, recognising the real key to success is to put people at the heart of the change. People led change programmes are her specialism and her empathy, authenticity and ability to communicate well help her to achieve transformational outcomes for her clients.   
Being authentic is very important to Jo. Across the Arcadis business, and wider industry, she is respected as a positive role model, actively promoting the Diversity and Inclusion agenda and consistently model these values.  As an active mentor and coach she always look to find ways to help those around her to grow and evolve. This is something she actively pursues outside work as trustee for a local charity who provide mentoring services to children from disadvantaged backgrounds.  
Jo believes in individuality and always looks to create an environment for her team which allows them to be themselves and bring their very best to work every day and be the most authentic versions of themselves. 
View the Arcadis profile in the MCA Members Directory.