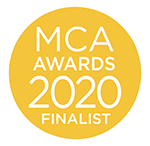 Amey Strategic Consulting started out in 2012 as a part of Amey Consulting to address a gap in the infrastructure industry – facilitating the use of data to drive informed decision making. Amey Strategic Consulting have done this through Asset Management advisory, Digital Strategy Realisation, Data Science and Analytics and Information Services and Platforms to help organisations at different levels of maturity make decisions that lead to process and performance improvement.
Our combination of asset management, data science and engineering expertise continually contribute to the successful delivery of solutions that are tailored to our clients' needs and leverage their unique strengths. This written response aims to introduce four case studies with key clients:
Heathrow (HAL): In our long-standing relationship with Heathrow, we managed technical change programmes to improve efficiencies in asset maintenance.
Transport Scotland (TS): Following the closure of the Forth Road Bridge due to the truss-end link failure, Amey Strategic Consulting immediately set to deliver a fully-integrated smart management system for the bridge. We delivered two bespoke systems, enabling automation, consistency, analytics and transparency across key engineering assurance processes.
Network Rail (NR): Our engagement with Network Rail began with a simple problem: help us understand, identify, visualise and tackle sub-threshold delay in one of the worst performing regions. It has now expanded to include a 6-month service delivery and performance improvement programme and the roll out of two bespoke analytics applications across the UK network.
Metropolitan Transportation Authority (MTA) in New York: We supported New York's Metropolitan Transportation Authority (MTA) through the initial phases of their organisational transformation; from improving stakeholder buy into the Enterprise Asset Management programme through compelling business cases and engagement, to capturing agency needs into actionable plans for driving continuous improvement in daily operations while hitting key business milestones.
By the very nature of the operational and strategic improvements our work generates, the Amey Strategic Consulting teams benefit the communities they live and work in, and that work naturally attracts individuals who want to use their skills and competencies to build a better world. To deliver the quality of work that we do, we invest heavily in our people and their personal and professional development. We are committed to nurturing a strong company culture, encouraging conversation, meritocracy and collaboration, as opposed to fragmented working and hierarchy stifling innovation.
Amey Strategic Consulting have grown from a team of 6 to over 130 across multiple locations and time zones and we continue to grow. We have won 3 major awards and have been shortlisted for a further 2 across industries in the past year. Amey Strategic Consulting now operates and drives value across an array of portfolios including: highways, railways, utilities networks, buildings, airports and other transports hubs. We enable the infrastructure industry to make better decisions under uncertainty 24/7. We use industry leading data science techniques and advanced technological solutions to understand and improve the value of assets so that they perform better, manage risks more effectively and meet regulators' requirements.
View the Amey Consulting profile in the MCA Members Directory.