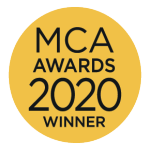 Water is the lifeblood of a city – droughts, floods, water pollution and lack of sanitation threaten the economic growth, environment, biodiversity, and health and wellbeing of society. Named in Forbes' 30 under 30 in Europe, Louise Ellis is globally recognised as a thought leader on water resilience. Bringing together clients and stakeholders, and showing them the art of the possible to improve water resilience of communities are what drive her.
Beginning her career as a Chartered Civil Engineer, she brought her experience, knowledge and technical skills to management consultancy. This has made Louise an outstanding thought leader – her appreciation for how to build water infrastructure is combined with strategic thinking about what we should be invested in and why.
Louise has worked with water companies, city leaders, academics, businesses, Non-Governmental Organisations and communities around the world to devise and implement solutions to the toughest challenges facing them; from unprecedented sea level rise in Miami to drought in Cape Town.
Her work with Welsh Water produced the water industry's first 30-year thought leadership that sets out how best to be prepared for challenges. Her thinking has inspired the rest of the industry. Now working with the water regulator Ofwat, she is advising on their asset resilience to benefit the 50 million water users across England and Wales. Her work on the innovative City Water Resilience Approach will ensure cities have action plans to adapt and protect their citizens from extreme shocks and stresses, makes her an astounding thought leader.
View the Arup profile in the MCA Members Directory.