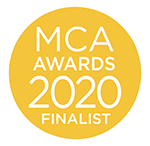 Phil is a healthcare consultant at CF, with over eight years of consultancy experience spanning KPMG, NHS Leadership and CF. Phil has led teams to deliver transformational changes to clients across the UK.
Phil spent two years within the NHS Leadership Academy as a tutor, where he coached both clinicians and managers to build resilience, manage conflict and develop independence within their roles. Phil drew on his consultancy background and personal experiences to deliver an authentic and genuine approach to tutoring.
When Phil joined CF, his coaching, mentoring and healthcare knowledge, saw him quickly build deep relationships both internally and with clients, as he seamlessly blended into his new environments. Phil has developed a style based on honesty, compassion and empathy, rooted in human interaction.
Consulting in healthcare has high demands as the public sector demands results and value for money so he delivers value beyond contracted deliverables and builds great relationships. The acid test isto develop resilience and capabilities with clients so they can act independently in the absence of his support in order to sustain change.
Phil is a compassionate and driven individual who strives to deliver the best, but it's Phil's approach to others that means no-one gets left behind – they are pushed to strive to be the best they can. Phil is never too busy to ensure everyone is on the same journey at the same pace, and it's that attitude and approach that means Phil is seen as a trusted advisor.
View the Carnall Farrar profile in the MCA Members Directory.