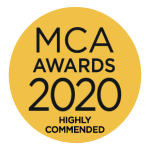 Ally Robson heads up NECS Consultancy and has a wealth of experience working as a management consultant in the NHS and wider public sector. Ally's areas of expertise include team leadership, large scale change, operational efficiency, new care models, acute and primary care, shared services and local authority.
In just over four years, Ally has built from the ground up, a consultancy service with a unique culture and offering to both employees and clients. This includes a model which puts the wellbeing of people at the centre of decision making and breaks the normal operating model for consultancy organisations.
A diverse talent pool in NECS Consultancy has been identified, recruited and developed by Ally. Every individual has the opportunity to shape the organisation and grow their own leadership skills.  This has seen the organisation grow rapidly from 7 consultants in 2015 to 80 in 2019.
Ally has ensured that NECS Consultancy is both operationally and financially sustainable. This has been achieved by implementing a structure which ensures that future organisational leaders are being cultivated at all levels.  The operating model and reputation means that the organisation is both financially healthy and resilient for the future.
All projects undertaken by NECS Consultancy have been rated by clients and staff as making a positive difference and creating value. Through growing NECS Consultancy to its current size, we have reinvested over £1.5m back into healthcare services, in particular prevention and public health schemes.
View the NECS Consulting profile in the MCA Members Directory.